No, Aruba does not have an Uber or Lyft taxi service. It is best to look for local taxi services and private drivers in Aruba. Modes of transport include taxis, buses, rental cars, and personal driver services.
Aruba, officially the Country of Aruba, is a constituent country of the Kingdom of the Netherlands, physically located in the mid-south of the Caribbean Sea, with no ride-hailing apps around. Using one of these services is advised as there is no Uber service around.
So is there no Uber or Lyft service around Aruba? If so, how do tourists and local people with no car of their own get around in the country? Or what are the taxi rates for some famous routes?
This is what we will be mainly covering in this article. We will also review whether it is easy to get a taxi around. Or if it is better to look for a rental based on your plans or budget if you are planning a trip to Aruba.
We will also try to understand if public transportation services are available here and how you can get to and from the airport. So, let us dive deeper into this topic to know how tourists get around Aruba.
Are There No Ride-Hailing Services In Aruba?
No ride-hailing services like Uber or Lyft are available in Aruba. This is because of the rapidly changing patterns and consumer behavior in the area.
Suppose you're planning to go to Aruba this year between December to March. In that case, you need a to plan ahead of time — transportation included. 
There is no Uber or Lyft service available in Aruba. However, there are multiple environmentally conscious methods of transportation in Aruba.
In Aruba, wherever there is a flow of people and a potential market for taxis, including most significant hotels, touristy areas, restaurants, towns, airports, etc., there is always a taxi line to provide the service. That said, there is no presence of Uber or other foreign taxi companies in Aruba.
All the taxis in Aruba are government-regulated. Therefore, ride-hailing apps, services, and companies have not been able to establish an operational footprint in the country.
This means that the government in Aruba only issues taxi licenses to drivers employed by cab companies operating locally within the country. 
This is mainly because of the rapidly changing patterns and consumer behaviors during the vacation months, which leads to seasonal employment amongst the local drivers of the area.
Aruba, however, offers numerous local taxi services that allow you to call and book them at any time of the day. 
Taxis services do not charge by a meter per ride. Instead, taxi rates are regulated by the government. Rates are issued per taxi for a maximum of five passengers.
Drivers are not allowed to change the fare and must inform passengers of the journey cost before departing. Holidays and Sundays often lead to a little surcharge, so that is also something to keep in mind.
You can pay for your taxi in Aruban Florin and US Dollars. Tipping your taxi driver isn't mandatory, but it's always appreciated, especially if you received excellent service.
If you're paying in USD, ensure you have the exact change or lower denomination bills.
How Do Tourists Get Around In Aruba?
There are numerous local taxi services, private drivers, and rental cars available for use. Public transportation like bus systems and safari bus routes are also available at low prices in Aruba. 
1. Taxi and Rental Service
If you're planning to call local taxi services, make sure you have a couple of numbers ready with you at all times. You can get them by asking around as soon as you exit the airport.
If you're planning to book a rental during your trip there, make sure to do it beforehand. There are minimal rentals during the peak tourist season, and most get booked early.
While finding a taxi in a tourist area should not be a problem, in lesser-frequented regions, it may be necessary to call ahead to arrange a driver. You can also have the hotel concierge call up a taxi or flag one down the street if you are still in a famous place frequented by many people.
The vehicles are generally comfortable and taxis undergo yearly inspections.
Suppose you are making regular trips around the island, more frequently than usual. In that case, it is cheaper to get a car rental than a taxi.
2. Bus Service
The best way to move around Aruba is to hop on the bus and explore.
The buses drive to many destinations, allowing you to get anywhere you want to go, whenever you want to be there.
It is very affordable, connecting the resort area to downtown Oranjestad. This connectivity makes it readily available for tourists on the go as they are strategically positioned around the island's hot spots to make transportation both effortless and economical.
The best way to get around the island country is to use public transportation.
3. Tram Service
The Oranjestad Streetcar is a single-track tram line in Oranjestad, the capital city of Aruba. 
It is owned and operated by the national public transportation company. It even offers free transportation to and from the main street downtown area in a loop with a cruise ship terminal.
The Hop-On Hop-Off Tours in Aruba provide the excursion and best attraction tours around the island country.
Is It Easy To Get A Taxi In Aruba?
It is easy to get a taxi in Aruba, but high traffic or rush hours might make them a little sparse.
It is best to ask the hotel concierge to hail or call you a taxi if you know it is a rush hour outside. You can also talk to several local taxi services and ask them to send a taxi for you.
You can find the designated Aruba taxi ranks outside the airport, cruise ship terminal, major hotels, shopping streets, and famous beaches.
When going to smaller and less frequented places, it is best to either hail a taxi from a popular place and discuss the fare with the driver beforehand. However, it can get pretty expensive as they need to cover the fuel cost for the ride back too.
Else you can either pick a car rental service to drive yourself down there or use public transport to reach the place and then walk to your destination.
How Much Are The Taxi Rates To And From The Airport?
Fares to the high-rise area from the airport in Aruba will generally cost $25 and rides to low-rise properties typically cost $20.
Even though the taxi fares are government regulated, they sometimes vary from person to person as there is no fixed rate per person. The food is mainly decided by the traffic in the area and the number of people sharing the ride. 
For a taxi from the airport to the hotels in Downtown Oranjestad, you will pay a fixed price of 21 USD for a maximum of five passengers.
A taxi to Eagle Beach Area costs 26 USD, and the price to hotels in and around Palm Beach is 31 USD.
Taxis in Aruba only accept cash, both Aruban Florin and US Dollars, and do not take cards.
Final Remarks
There is a lot of misinformation regarding taxi services in Aruba on the internet. In this article, I tried to explain how to get around the town in a taxi in Aruba.
Here's a quick recap.
Does Aruba have an Uber or Lyft? No, Aruba does not have an Uber or Lyft taxi service. It is best to look for local taxi services and private drivers in Aruba, including taxis, buses, rental cars, etc.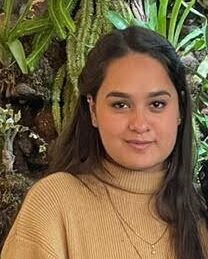 My name is Jeyn Dashner and I am the founder of WanderFever. I have worked as a travel journalist for many years, and exploring new places is my greatest pleasure in life.