Acela is a more expensive train with business class seats, while Northeast Regional has average coaches and costs less. Additionally, Acela stops at fewer stations while the Northeast Regional travels up to Virginia.
Train travel has started to gain popularity after being asleep for a long time. People have begun to prefer this mode of transport for its comfort and convenience.
Recently, it has become one of the major transport systems in and around NYC. However, the variations in these trains have often confused people.
If you are confused between Amtrak Northeast Regional and Acela, this article is for you. I will give you all the information on these trains to help you pick the best one.
What Is The Difference Between Amtrak Northeast Regional And Acela?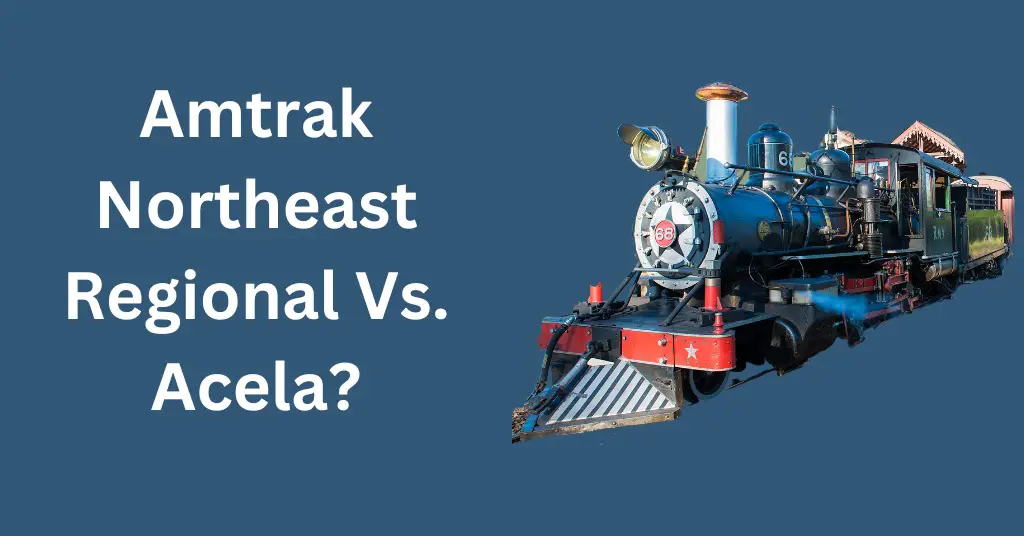 Acela is the more expensive train with fewer stops and better amenities. On the other hand, Northeast Regional has standard coaches but can travel long distances.
Now, let me tell you something very clearly. When it comes to trains, you need to look at multiple points of comparison.
Starting with ticket prices, it is clear that Acela is more expensive. That is because the train has only business class and first class. 
There are no standard coaches on the Acela. It is an executive class only hence the price. Additionally, it stops at fewer stations and travels faster than the Northeast Regional.
On the other hand, Amtrak Northeast Regional is a standard train. It has average coaches with an upgrade option to business class.
This train stops at many stations along the way to pick up passengers. Amtrak Northeast Regional is slower than Acela. 
Northeast Regional is only around 30 minutes slower than Acela. However, it would help if you remembered that Acela always gets priority clearance at stations.
You will often find that your Northeast Regional has been stopped off-station so that the Acela can pass through. Since you have to pay extra bucks on Acela, they would naturally have the upper hand.
I recommend sticking to the Northeast Regional if you are traveling long distances. The Acela only travels a little and stops at limited stations only.
If the executive class seats are a must, buy the expensive Northeast Regional seats. That's right; there are business class seats at Amtrak for travelers.
You can mention your preference when making a booking. Of course, it will cost you a few more bucks than usual.
Be aware you can still expect a deal on Northeast Regional even if you buy business-class seats. However, if you are not in a hurry, I recommend you save a few bucks and board Northeast Regional. 
What Is The Most Popular Amtrak Train?
The Northeast Regional is the most popular train from Amtrak. According to surveys, these trains transported almost 9 million people nationwide.
Amtrak's Northeast Regional is one of the best trains the USA offers. This train comes with reasonably priced seats and travels long distances.
It can go up to Virginia Beach starting from Boston. It takes time to travel, but it also saves you some money.
Northeast Regional doesn't have a scenic route like the Empire Builder. However, it is most popularly used by Americans and foreign travelers.
Which Amtrak Is Most Scenic From New York?
The Adirondack line travels through most scenic routes of Amtrak. It runs between New York and Montreal.
If we look at popular votes, the Empire Builder is the top-rated Amtrak for its scenic route. However, up north, the Adirondack line is best known for its panoramic view.
It does constitute a rather long journey of over 10 hours. However, trust me when I say this, it travels through some fantastic landscapes.
On a single train, you will see many vacation spots in the US and Canada. It will take you down the Hudson Valley, which is truly a feast for the eyes.
While there are the standard seats on the Adirondack, you can also purchase the business class ones for more comfort. I recommend booking through an agent for a lesser price.
Is Acela Business Class Only?
Yes, Acela is a business class-only train. It also has first-class seats for an increased price.
Acela has been so talked about because it is an executive class train. That's right; you can't get regular seats on the Amtrak Acela. 
No wonder their seats cost almost twice the price of regular Amtrak trains. Even the upgraded business seats on normal Amtrak trains cost less than Acela seats. 
Final Remarks 
I hope to tell you everything about Amtrak trains in this article. I have traveled on both trains and have found them more or less similar.
If the price doesn't bother you, but the discomfort does, I recommend you take the Acela. However, if you travel long distances, I suggest you take the Northeast Regional for a better deal.
If you have missed anything from this article, here is a quick recap.
The Northeast Regional is way cheaper and less luxurious than the Acela. However, the Acela is faster and has better amenities.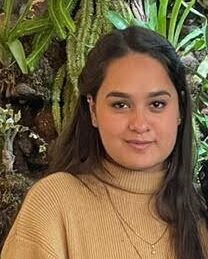 My name is Jeyn Dashner and I am the founder of WanderFever. I have worked as a travel journalist for many years, and exploring new places is my greatest pleasure in life.