St. Pete Beach is a highly safe beach and perfect for tourists. The place is exceptionally family-friendly, and you can even visit with kids.
Florida is a rather beautiful state and houses some fantastic sea beaches. Tampa Bay is an incredible drive with two of the best beaches in Florida. 
St Pete is one of those fantastic beaches that has made a name for itself. TripAdvisor has also ranked it as one of the top beaches in the USA. 
There have been rumors that St. Pete Beach is unsafe for tourists. If you are someone who has been wondering about the same, this article is a must-read.
I will tell you everything about St. Pete Beach and whether you should make travel plans here. Keep reading this article to know more.
Is St. Pete Beach Safe For Tourists?
Yes, St Pete is safe for tourists. It is one of the best beaches in the country and is perfect for a family vacation.
Now, the rumors about St. Pete Beach are not true at all. Most people usually confuse St. Pete Beach with St Petersburg, a different county.
St. Pete Beach is a part of Tampa Bay that also has Clearwater Beach. These two beaches are the top-rated beaches in the USA.
The green water with its white sandy shore is truly a sight. The crime rates here are also meager, so you won't have to worry about your safety.
You can also take toddlers and small kids here on vacation. The beach has a no open-alcohol policy so that you won't find drunk people roaming around on the shore.
There are plenty of kid-friendly establishments so that you can have a great vacation with kids. You will also find fantastic luxury hotels and resorts that suit your tastes.
The beach is clean and tidy, with little to moderate tourists. If you want an empty and serene beach, avoid the holiday season.
Overall it's an excellent place for having a quick summer getaway with friends and family. You can plan a cheap holiday here if you live nearby.
Is Clearwater Beach Better Than St. Pete?
St. Pete Beach is much better than Clearwater due to its serenity. However, Clearwater Beach has a better lifeguard service and is more popular among the two.
When it comes to picking one beach is a difficult decision. Since both coasts are the top two in the USA, the difference between the two is almost negligible. 
Since Clearwater beach is more famous, people tend to crowd around these parts. To avoid overcrowded beaches, you should visit St Pete instead of Clearwater.
Both beaches are super clean and have clear water for fast swimming. You can also enjoy plenty of water sports near both coasts.
There are also plenty of good hotels around, but Clearwater Beach has more luxury resorts. However, you will also find many good hotels near St. Pete Beach.
The nightlife at St Pete is also slightly better than Clearwater. Additionally, it is cheaper to vacation at St Pete. 
Best Time To Visit St. Pete Beach
To have a comprehensive tour of St. Pete, you must visit in the summer. The best time would be around the month of May-August.
While this time gets a reasonable amount of crowd, it still is the best time to visit. Compared to Clearwater Beach, St Pete won't be overcrowded even during the tourist season.
Summer is the perfect time to visit because it allows you to enjoy the cool water. It is also an excellent place for sunbathing by the beach.
You can also come here during March and April if you prefer an empty beach. Plenty of rooms will be available for lodging, so that won't be an issue.
Avoid Thanksgiving and Christmas seasons. During this time, the beach is filled with tourists who come here for the holidays.
Is St. Pete Beach Worth Visiting?
Yes, St. Pete Beach is worth visiting. The clean and serene beach with excellent nightlife makes it perfect for everyone.
The best thing about St. Pete Beach is that it has something for everyone. If you come here with your family, there are plenty of family-friendly and Kid-friendly activities that you can do.
You can also come here with your friends and enjoy the rich nightlife. Plenty of high schoolers and college goers come to St Pete for their vacation to cull and have fun.
Since the beach is rapidly developing as a popular tourist spot, you will be okay with travel and accommodation. You can even book your stay with third-party websites for lower prices.
Final Remarks
So, I am sure you have all the information you need about St. Pete Beach. Please don't confuse St. Pete Beach and St Petersburg since they are two very different places.
You can plan a nice trip here; I guarantee you will love this beach. You can also combine Clearwater Beach for a complete tour of Tampa Bay.
If you have missed anything from this article, don't worry. Here's a quick recap before I wrap up the article.
St. Pete Beach is a safe and clean beach. It is perfect for tourists and people with small kids.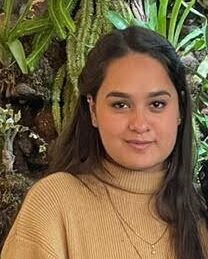 My name is Jeyn Dashner and I am the founder of WanderFever. I have worked as a travel journalist for many years, and exploring new places is my greatest pleasure in life.