You can charge phones at any cafe or restaurant in NYC. Alternatively, you can set your phone at charging booths spread around the city.
New York is a rather popular place for tourists. While it is one of the most important business centers of the world, it also happens to be a place worth visiting.
I am sure everyone who has heard about NYC has always wished to see it. If you are lucky enough to fulfill that dream, this article is for you.
While wandering around the city, you might discover your phone has died. In this situation, you will need to charge it immediately. 
Finding a charging station in NYC can be tricky without some help. In this article, I will give detailed information on touring NYC and where you can charge your phones or devices.
How To Charge Phones In NYC?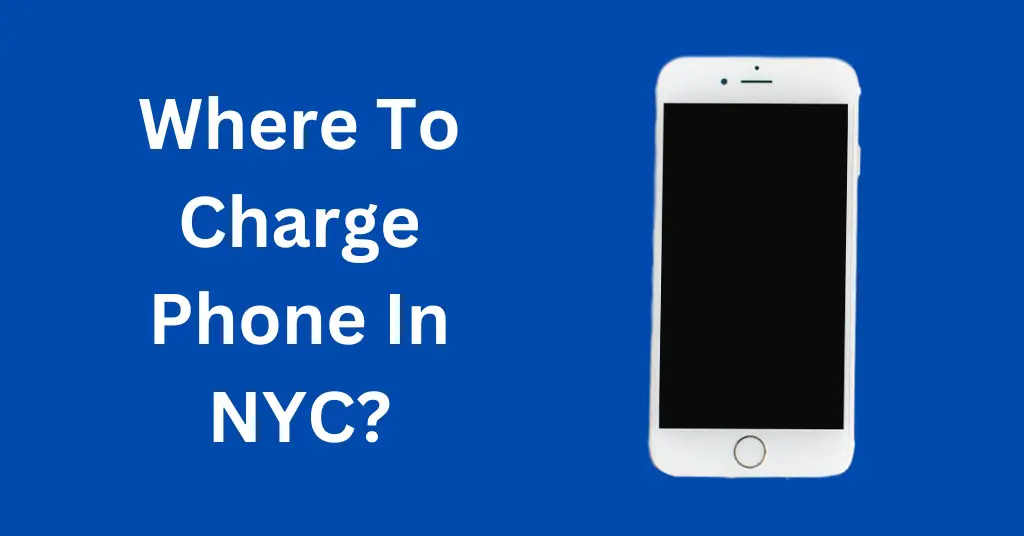 The best way to charge phones in NYC is to visit any nearby cafe or restaurant to find a charging point. You can also charge your phone at unique charging stations or booths.
Touring New York City can be an exhausting task. The city has a lot to offer for tourists and business people.
When you set out on a tour of the place, you will lose track of time. One of the most annoying problems of such lengthy terms is charging issues.
Most tourists who come to New York City often find themselves with a dead phone. In a strange city, having an unresponsive phone is a big no-no.
You need to find a nice charging station for your phone to solve this problem. Thankfully, New York City has plenty of places that allow people to charge phones.
Most chain eateries, like McDonald's, Starbucks, Wendy's, etc., have charging outlets for customers. All you have to do is walk into a store and seek out the charging outlet.
You can also charge your other devices like cameras, tab, or laptops here. All you need to do is buy something at the store and tuck yourself away.
If you are not in the mood to buy food, you can visit a nearby charging booth for help. You will find plenty of ChargeItSpot kiosks that let you charge phones.
Hotel lobbies also happen to have charging points for their visitors. You can ask your receptionist for more details.
I would also suggest carrying a power bank, so you don't face this issue. You can buy one for cheap from Amazon or eBay.
Where Can I Charge My Phone In Manhattan?
There are plenty of cafes and eateries in Manhattan that allow people to charge phones. Additionally, charging kiosks and rental power banks are also available. 
The best thing about New York City is that you can easily find charging stations. However, you might have to struggle a little in Manhattan. 
It is no secret that Manhattan has become just as crowded as New York City. It can barely be considered a different neighborhood. 
Thankfully, the growing tourism here has made people open up businesses around. As I've said before, most fast food chains will have power outlets at stores.
You can visit these places for a quick snack for you and your phone. Of course, Manhattan also has charging booths, like MobileQubes and Chargeitspot.
What Places Allow You To Charge Your Phone?
Most restaurants and cafes allow people to charge phones. Hotel lobbies and community centers also have charging stations for public use.
Everyone recognizes the need for charging ports. Therefore, most businesses have power outlets at their stores.
This allows people to visit the store and spend some time while their phone charges. Most cafes have power outlets near every table so people can quickly work or charge their devices.
Hotel lobbies also have plenty of power outlets around. The space is dedicated to people who want to lounge around or spend some time outside their rooms.
Power outlets will be available since many people also like to work in lounge rooms. You can ask your hotel receptionist for further details.
Where Can I Charge My Phone In Union Square?
You will find planets of charging points around Union Square. There are also solar-powered charging stations set up for tourists and locals.
Charging your phone in Union Square is no big deal. It is one of the busiest parts of the city and has many establishments.
You can run into a cafe or eatery and ask for their power outlet. Enjoy a warm cup of coffee while your phone is being charged.
Additionally, many companies have set up their charging stations near Union Square. You will find booths from Joos, Chargeitspot, and many more.
You can also opt for solar chargers scattered all around Union Square. They have been set up solely for the benefit of the people.
Final Remarks 
So, I am pretty sure you know everything about charging your phone in NYC. You will find plenty of places that will allow you to set up your phones for free.
My top recommendation would be to charge your phone when you visit an eatery for lunch or snacks. You can happily enjoy your food and feed your phone simultaneously.
If you have missed anything from this article, here is a quick recap.
All restaurants and eateries around NYC allow you to charge your phone. Additionally, you can also visit the local charging stations that are scattered all over the city.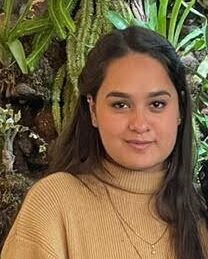 My name is Jeyn Dashner and I am the founder of WanderFever. I have worked as a travel journalist for many years, and exploring new places is my greatest pleasure in life.