An all-inclusive package to Punta Cana can be worth it. Since the package covers everything, you can have a chill vacation without worrying about budgeting.
Making a reasonable budget is one of the most stressful activities of a vacation. You must always know the necessary expenses to decide if a holiday is affordable.
When planning vacations in other countries, people might get confused with budgeting. This can be a severe problem when visiting a country for the first time.
Punta Cana can be expensive if you don't budget it properly. This is why some people opt for the all-inclusive package.
This article is a must-read if you plan a trip to Punta Cana. I have included detailed information on all-inclusive packages to help you decide if they are worth it.
How Good Is The All-inclusive Package In Punta Cana?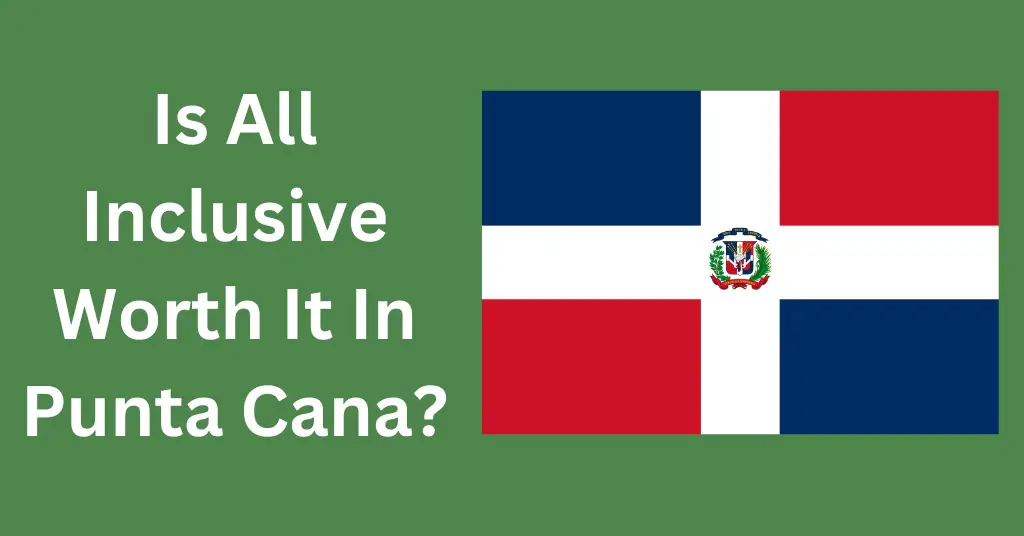 An all-inclusive trip to Punta Cana can help you better budget your vacation. It also allows you to enjoy a resort's services without worrying about money.
Now, vacations draw out money like no other. If you are traveling to the Caribbean, you will likely go over budget.
However, all-inclusive packages can be an excellent way to avoid this problem. No research can help you nail the perfect budget in foreign countries.
There may be many blogs and travelogues that will give you lots of information. However, they will be only partially suitable for you or your family.
In this situation, people may end up making an improper budget for their trip. Many people may even get overwhelmed with the expenses and cancel their vacation entirely.
Now, if you get an all-inclusive package to Punta Cana, you won't have to worry about these things. No need to haggle with the locals for any fun activity or tour.
Everything will be readily available for you when you start your vacation. You won't even have to check prices and make mental calculations.
No more scourging the menu to find affordable dishes. You can go out and try everything you want and haven't tasted before.
It is a great way to enjoy your vacation and be stress-free. Some packages also provide additional benefits like a free spa day or room upgrades, getting an all-inclusive package.
Additionally, it helps you plan your finances, so you have plenty of money for a shopping expedition. After all, who would want to avoid splurging on local goodies in a foreign country?
When you select the all-inclusive package at Punta Cana, you only need to worry about two things. The price of flights and personal shopping are the only things you need to add.
What Does All-inclusive Mean In Punta Cana?
An all-inclusive package In Punta Cana will include all basic travel expenses, including airport transfers, hotels, food, etc. Additionally, it will also cover some local tours and activities. 
All-inclusive packages may mean different things depending on the resort you have chosen. These packages include airport transfers, hotel rooms, food, drinks, and local sightseeing. 
It will also include some activities in watersports and beach games. The overall package inclusions will vary and come at different price points.
The best way to know for sure will be to ring the hotel. You can ask them about the inclusions, and they will tell you all the details.
How Many Days In Punta Cana Is Enough?
You will need at least five days to have a good experience in Punta Cana. A trip of 7 days will be the most ideal.
Now, it all depends on your budget and vacation time. Five days is enough for a good tour of Punta Cana. 
It will allow you plenty of time to enjoy the luxuries at the resort. You can also cover some fabulous tourist places within these five days.
However, a tour of 7 days will be ideal for beach lovers. Of course, if the budget fits and you have plenty of time.
If you have time and can spare the money, you can opt for cruises to extend your stay. Although this will not be under the all-inclusive package, it will be an excellent experience.
Three days would be enough if you are strapped for cash and want a low-key tour. More than three days will be a good use of time and money.
Is It Cheaper To Go To Cancun Or Punta Cana?
Punta Cana is cheaper than Cancun. Since Cancun has become a popular tourist destination, tours and entertainment costs have increased considerably.
Most people like to go all out on vacation. No matter how much your budget is, you will want to splurge a little, especially on nightlife and entertainment. 
Now, the stay and cost of tours in Punta Cana are pretty reasonable. Cancun costs a bit more in comparison.
Additionally, the Mexican peso costs more than the Dominican peso. One Mexican peso costs around 2.87 Dominican pesos.
Therefore, the overall cost of having a vacation in Punta Cana is much less. However, by combining the travel expenses, you must compare prices and check which looks best.
Final Remarks 
So, I am sure you now know what an all-inclusive package means. I have included all the details I am aware of.
You can try this package, especially if you are traveling for the first time. The Dominican Republic is beautiful, and the package will be worth it.
If you have missed anything from this article, here's a quick recap. 
An all-inclusive package to Punta Cana is the best selection for first-time travelers. It allows you to enjoy the vacation without the stress of budgeting.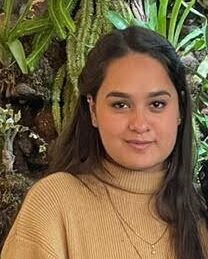 My name is Jeyn Dashner and I am the founder of WanderFever. I have worked as a travel journalist for many years, and exploring new places is my greatest pleasure in life.