Flights to Montana are expensive because of rising fuel prices. Additionally, there are not enough flights to accommodate everyone, so the prices have been hiked.
Montana is a rather beautiful tourist destination in the USA. Naturally, there will be a good number of people who want to fly to the state for the holidays.
The lush green mountains and meadows are top attractions for tourists. Sadly, the more beautiful the place, the more the influx of tourists will be.
Now, if you have been looking at flight prices to Montana, you will know that they are way too much. It's almost like you have to become bankrupt to fly to Montana.
If you have wondered why flight prices are so high, you must read this article. Here, I will tell you all the reasons why flight prices to Montana are so high. 
What Makes Flights To Montana So Expensive?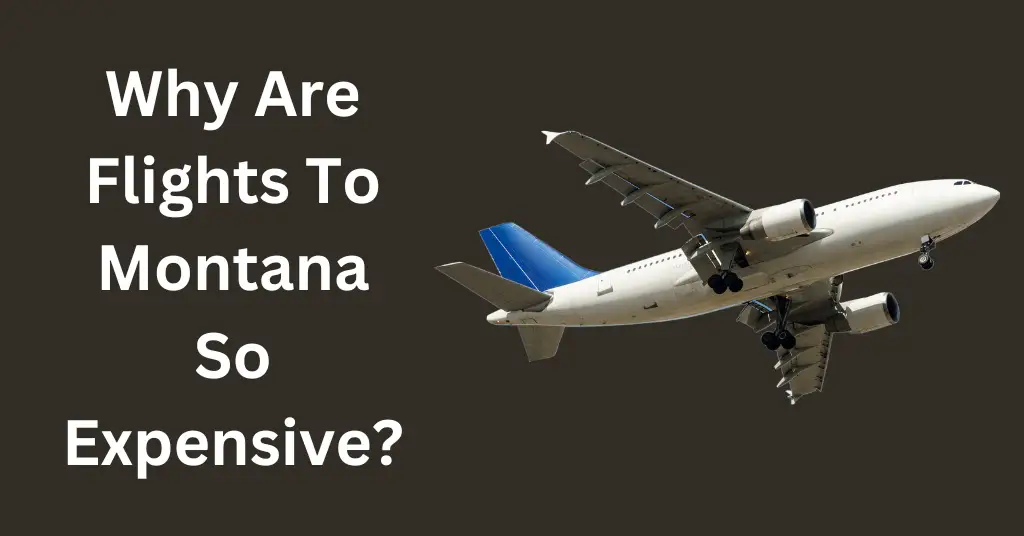 Flights to Montana are super expensive because of a significant supply and demand gap. Rising fuel prices and staff shortages have also made airlines hike their prices.
It takes a lot of money to operate an airline. Flights use up a lot of money in fuel and maintenance. 
With the exorbitant fuel prices, airlines have been forced to hike their prices. Long-haul flights to Montana will require a large amount of fuel as well.
Airline companies have to increase flight prices to make up for their expenditures. If you haven't noticed yet, quite a few people have been flying to Montana for vacations.
There has been a massive demand for tickets to Montana. However, the number of flights to Montana does not match the demand.
Hence, the airlines have increased prices to make some profit and gather money to start new chartered flights. There have been staff shortages as well, which has made it challenging to run extra flights.
The pandemic itself has been brutal on airline companies. They have increased prices to compensate for the losses incurred during those times.
With newer travel restrictions, airlines now have a lot of extra expenditure—no wonder they have decided to increase their prices.
You will have to pay even more if you fly during the holiday season. Even flying on weekends can cost you more since ticket demand rises during this time.
What Month Is It Cheapest To Fly To Montana?
The cheapest month to fly to Montana is January. You can find plenty of cheap flights to Montana during January and February. 
During the holiday season, flight prices to Montana will soar. However, after the season is over, the costs will be minimal.
The flight demand will be low in January, just after the festive season. This is the best time to fly to Montana if you are looking for cheap flights.
The summer will also not be ideal since many people fly to Montana to escape the heat. You can instead opt to travel during October to avoid the Thanksgiving season.
What Airline Flies Direct To Montana?
Almost all airlines in the USA have direct flights to Montana. You can fly to Montana through United, Frontier, Delta, and American Airlines. 
It would be best if you were happy to know that all domestic airlines in the USA have direct flights to Montana. Since Montana receives many travelers annually, most airlines have chartered flights to this state.
Even the best airlines in the USA, like United and Delta, have flights from around the country. The exact prices and details depend on your origin Airport.
You can also fly to Montana using Jetblue, Alaska, and Sun Country Airlines. The choice is yours, but it also depends on where you are taking the flight.
How Much Does It Cost To Fly To Montana?
| | |
| --- | --- |
| Airports | Flight Prices to Helena (One Way) |
| New York  | $169 |
| Washington  | $167 |
| Chicago  | $189 |
| San Francisco  | $189 |
| Los Angeles  | $168 |
The total cost of flying to Montana depends on several factors. Firstly, your origin airport will decide the base pricing of flying to Montana.
Flight prices are dynamic and are subject to change during the festive season. In fact, during the holidays and weekends, the costs will be a lot more than usual.
You can expect flight prices to Montana to range from 150 to 200 dollars if you fly one way. If you want additional discounts, you can book flights through third-party apps.
What Is The Best Time To Visit Montana?
The best time to visit Montana would be around the summer season. You can also visit during the winter to enjoy the skiing season in the mountains.
Montana is one place that is perfect for both summer and winter. You can choose any of these times to plan your trip to Montana. 
The weather here is super pleasant in the summer months of April to June. You will also find plenty of trees in full bloom during this season.
Winters here are super chilly, and not everyone's cup of tea. However, it can be super enjoyable for people who want to have a ski holiday in the mountains.
There are plenty of resorts around for various winter activities, so you will enjoy Montana's snow. On the other hand, summer will be perfect for hiking and exploring the mountains. 
Final Remarks 
So, I am pretty sure you now know everything about Montana and its flight prices. I know the prices may seem disappointing for many.
However, if you plan your trip correctly, you won't have to pay much for flights. Make sure you book your flights through third-party apps to save money instantly.
If you have missed anything, here is a quick recap of what I've discussed.
The flight prices to Montana are high because of the rising fuel prices. The increased demand and the low number of flights to the state are also responsible for the price hike.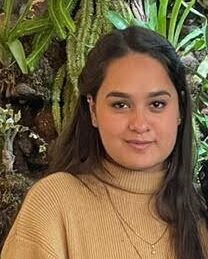 My name is Jeyn Dashner and I am the founder of WanderFever. I have worked as a travel journalist for many years, and exploring new places is my greatest pleasure in life.