I recently had the pleasure of dining at Zahav, a renowned Israeli restaurant in Philadelphia's Society Hill. This incredible dining establishment has received plenty of praise over the years, and it's frequently mentioned as a top destination for those seeking a memorable meal. From its celebrated hummus and fluffy laffa bread to the tender cuts of meat, Zahav has made its mark on Philadelphia's culinary scene.
Upon entering, I could immediately sense the warm and inviting atmosphere that's become synonymous with Zahav.
But is Zahav worth the hype, or is it just overrated?
As a cuisine enthusiast, I love to discover authentic dishes in the proper setting. In this article, I will mention all the details you need to know about Zahav and whether you should try it out.
Zahav's Ambiance and Decor
Interior Design
I was immediately captivated by the warm, golden hues and rich textures of Zahav. Intricate details, such as unique light fixtures, wall artwork, and expertly crafted tableware, combine to create a memorable dining experience.
The remarkable fusion of modern design elements and traditional Israeli motifs kept my eyes captivated throughout the meal.
Seating Arrangements
As I walked further into the restaurant, I noticed a variety of seating arrangements that catered to different group sizes and preferences. From cozy booths for intimate dinners to larger tables by the window for a lively gathering, Zahav has a lot of options for visitors.
The layout of the space was cleverly designed, allowing for a blend of privacy and openness. Some sections of the restaurant even offered an opportunity to overlook the bustling open kitchen, providing a fascinating glimpse into the culinary magic happening behind the scenes.
Culinary Delights
The soul of a restaurant is its food. Sure, everybody loves great ambience, but if the food is bad, then your restaurant ain't gonna last very long. Thankfully, this was not my experience with Zahav.
The restaurant is widely regarded as one of the best Israeli restaurants in the United States and has won numerous awards and accolades, including a James Beard Award for Best Chef Mid-Atlantic.
The restaurant's owner and head chef, Michael Solomonov, is a highly respected culinary figure known for his passion for Israeli cuisine. 
Israeli Cuisine
At Zahav, I was truly immersed in a world of authentic and incredibly delicious Israeli cuisine.
The food at Zahav is nothing short of exceptional. The menu features a variety of small plates and entrees that showcase the bold and complex flavors of Israeli cuisine. 
Highlights include the hummus, which is made with freshly baked pita and a variety of toppings, the lamb shoulder, which is tender and flavorful; and the grilled branzino, which is perfectly cooked and seasoned. The restaurant also offers a tasting menu that allows diners to sample various dishes.
Signature Dishes
The signature dishes at Zahav managed to exceed my high expectations. First and foremost, the lauded hummus – its creamy, velvety texture paired perfectly with the warm, fresh-baked laffa bread. I could devour this any day! Smoky, tender lamb with perfectly crisped skin, served alongside citrusy and fragrant sides, opened my eyes to the endless possibilities of flavor combinations within Israeli cuisine.
Vegetarian Options
Even as a meat-lover, I couldn't help but fall in love with the vegetarian options at Zahav. The poached whole, peeled carrots dish was fresh, flavorful and contrary to what I imagined vegetables could taste like. The creative, resourceful use of farm-fresh ingredients showcased the kitchen's commitment to providing delicious options to suit every palate. Plus, the vegetarian dishes at Zahav were as beautifully presented as they were delicious.
Beverage Offerings
Not just food; Zahav has a great range of beverage offerings too. I tested out a couple of drinks with my partner, and we both enjoyed them a lot.
Wine List
Their selection offers a variety of Israeli wines that perfectly complement the flavors of Middle Eastern cuisine. I enjoyed discovering lesser-known wineries alongside well-established vineyards, providing a unique exploration of the Israeli wine scene.
Notably, Zahav features wines from regions such as Galilee, Judean Hills, and Golan Heights. I appreciated their focus on showcasing the diversity of the country's terroir while keeping the prices reasonable for a dining experience.
Signature Cocktails
Zahav's signature cocktails are equally impressive, featuring a selection of creative concoctions that harness Middle Eastern ingredients and flavors. I personally adored the "Turkish Delight," made with gin, rose petal syrup, and lemon which transported me to a bustling Turkish bazaar.
Additionally, Zahav offers a unique drink called "The Fig Tree," composed of vodka, fig, and thyme syrup. This drink is both refreshing and a beautiful representation of the ingredients from the region.
Service and Hospitality
I found the waitstaff to be attentive and knowledgeable. From the moment I entered the restaurant, they made me feel welcome and comfortable. They were able to answer all of my questions about the menu and give insightful recommendations. I appreciated their attention to detail, because as you can see in the image above, they made sure my water glass was always filled.
The positive energy in the restaurant was contagious, and I could tell that the staff genuinely enjoyed working there. From the hostess who seated me to the server who took my order, everyone went above and beyond to create an exceptional dining experience for me.
The restaurant also offers a sommelier service, with an extensive wine list that complements the flavors of the food.
Does Zahav Take Reservations? 
Yes, Zahav takes reservations. Reservations can be made online through the Zahav's website or by calling directly.
I recommend making a reservation beforehand, especially on weekends or for larger groups, as the restaurant can be pretty busy, and tables can fill up quickly.
At 11 am ET on the 1st day of the month, reservations become available for the following month. Reservations are accepted in Zahav from Tuesdays to Saturday nights, and the restaurant offers seating from 5:00 pm to 9:30 pm for its first and last services, respectively.
Zahav also offers a tasting menu, which features a selection of the restaurant's signature dishes. The tasting menu requires a reservation and is an excellent option for those who want to experience the restaurant's full range of flavors and textures.
This tasting menu includes five courses with a fixed price of $75 per person, with an additional 20% service charge.
Here is a table with the contact information that you may use to connect to them.
Do You Need To Follow A Dress Code At Zahav?
Zahav restaurant has a casual dress code, so formal attire is not required. You may dress in a business casual or upscale simple style as a fine diner. 
To match the restaurant's atmosphere, I suggest avoiding T-shirts and shorts. You are welcome if you choose to wear complete formal attire; nice decent clothes are just fine.
Most diners at Zahav tend to dress in neat and comfortable clothing, such as dress pants, collared shirts, dresses, or skirts. Jeans are also acceptable if they are not torn or excessively casual.
Avoid wearing tanks or sweats if you plan to visit for a special occasion.
Location and Accessibility Problems
Accessibility is the only big issue that I encountered at the restaurant.
I had quite an adventure finding a parking spot during my visit to Zahav. Street parking can be limited, so it's important to be prepared. However, I did manage to find a paid parking garage not too far from the restaurant. It's always good to have a backup plan in case street parking isn't available!
But if you use public transport, then this is not that big of an issue as Zahav is conveniently located near a few public transportation options. I found out that the 2nd Street Station (on the Market-Frankford Line) and the 5th Street Station (on the Broad Street Line) are both within walking distance of the restaurant. Additionally, there are several bus routes that pass by the area.
If you prefer to drive, several parking garages are within a few blocks of Zahav, including the Parkominium garage at 215 Lombard Street and the Independence Mall parking garage at 41 S. 5th Street.
Final Thoughts
Considering the quality of the dishes and the overall dining experience, I'd say the $75 per person price tag is definitely worth it. The menu offers a vast array of options that cater to various tastes, with standouts like the Lamb Shoulder Meal Kit and the highly praised Hummus & Salatim Spread.
For those on a budget but still looking to indulge in Zahav's amazing cuisine, consider trying out their Hummus & Salatim Spread option. This allows you to bring their famous hummus and other delightful offerings right into your own home.
In conclusion, my visit to Zahav has left a lasting impression on me. As someone with a taste for culinary adventures, I couldn't have asked for a better experience. The fusion of Mediterranean and Middle Eastern flavors has made me appreciate the artistry of Chef Michael Solomonov and his dedication to bringing truly authentic Israeli cuisine to Philadelphia. I can't wait to revisit Zahav and explore even more of their enticing menu!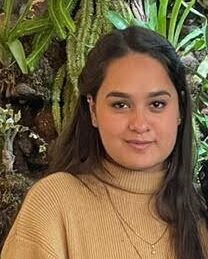 My name is Jeyn Dashner and I am the founder of WanderFever. I have worked as a travel journalist for many years, and exploring new places is my greatest pleasure in life.