Uber service is available in Ecuador in only eight cities. However, their local taxis are more popular and more convenient than Uber.
Ecuador is one country where traveling can be a little concerning for tourists. Many people from the UK or the USA will find it challenging to navigate the streets of this place.
Language barriers are mostly what can confuse tourists. This is why tourists prefer looking up familiar apps to navigate the cities.
If you are one of those tourists and want to know about Uber in Ecuador, you should read this article. Here, I will give you all the details on transport in Ecuador so that you can plan better.
Does Uber Work In Ecuador?
Yes, Uber is available in Ecuador. However, presently, they are only available in 8 cities.
Getting around the cities of Ecuador can be pretty tricky for tourists. If you have never been to the country, things might get too overwhelming for you. 
However, there is nothing to worry about at all. If you don't feel comfortable using public transport or local taxis, you can always hail an Uber.
Yes, users are available in Ecuador and have been around for a while. Yet, you will only find them in 8 major cities of the country.
These cities include Ambato, Guayaquil, Ibarra, Machala, Manta, Quito, Salinas, and Santo Domingo de Los Colorados. You must use public transport or take local taxis in other cities and towns.
Even if your destination doesn't have Ubers, using local taxis in Ecuador is relatively safe. They are pretty popular and used by locals without any problems. 
Most people who have lived or visited Ecuador prefer taxis over Uber. They are much faster and don't require waiting times as Ubers do.
For fair pricing, your taxi driver will always have their meter on and charge you the same. Almost 99% of taxi drivers won't haggle with you for money or overcharge you unnecessarily. 
I suggest you always look up and compare prices locally and on Uber. This will help you get the best deal out there.
Is Uber Safe In Quito?
Uber is mainly considered a safe mode of transport in Ecuador. There have been complaints about the assault in local taxis, but Uber has not faced such issues.
Now, it is rather challenging to say what luck will bring you. Since Uber rides are tracked, you would usually feel safer in them.
On the other hand, local taxis don't have any tracking features. This means the drivers can go off-route and try to take you elsewhere.
But if you ask me, the cab drivers of Ecuador are generally good people. During my visit, I never had to worry about my safety.
However, Uber drivers are all registered and have tracking through the app. Therefore, it will always be easier for you to call for help.
What Is The Best Way To Get Around Ecuador?
| | |
| --- | --- |
| International  | Plane |
| Intercity | Plane/Boat/Rental Car |
| Intracity | Taxi/Uber/Bus |
| Islands | Boat/Plane |
So, there are several ways in which you can travel to and around Ecuador. It has an elaborate public and private transport system for locals and tourists.
When visiting the country from abroad, the best way to travel would be via airplane. Tickets to Ecuador can be cheap or expensive, depending on the location. 
The availability of local taxis or users would be ideal for traveling within the city. Use their bus transport if you can't get those or want to save money.
Bus transport is excellent for solo travelers who don't want to risk taking taxis alone. You can also rent cars if you're going to travel long distances.
To ferry between the islands, always use boats as they are cheaper. You can also use small planes if you can afford the expense.
Ultimately, the best mode of transport will depend on your budget and how far you will travel. I would recommend you look up local travel systems online before you visit.
Should You Tip Taxi Drivers In Ecuador?
It is not customary to tip Uber or taxi drivers in Ecuador. However, you can always leave them a tip to help them out.
Unlike the USA, every other country has optional tipping policies. In most countries, tipping people isn't expected at all.
The service's price includes a service charge or is added as an extra to the total bill. Some countries even allow taking off the service charge if you don't want it.
This is the same case for Ecuador. No one will expect you to pay a tip at all.
Most people there don't tip or pay service charges. However, if you want to list them as something, you can always do so.
Tipping is not illegal in Ecuador. It's just that people won't expect it from you or anyone else.
Final Remarks 
So, with that, we have finally reached the end of this article. I hope all the information I have provided has been helpful to you.
You can always look up popular local transport in Ecuador and decide for yourself. However, if you feel uncomfortable, you can always call an Uber.
If you have missed anything from this article, here is a quick recap.
Uber services are available in Ecuador in 8 major cities. In other places, you have to use yellow taxis and buses for transport.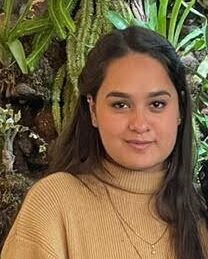 My name is Jeyn Dashner and I am the founder of WanderFever. I have worked as a travel journalist for many years, and exploring new places is my greatest pleasure in life.