BudgetAir is a legit company that has been around for a while now. It is a travel site that can be used to book plane tickets, cabs, and hotels.
If you are making travel plans, I am pretty sure you are doing everything to save some money. The best way would be to use third-party websites and apps that help you book tickets and hotels for a lower price.
Yes, many such websites will offer you a great deal on flight bookings and save you some money. However, not all of these sites are super reliable.
BudgetAir is one such site that has gained popularity recently. However, is this site authentic and offers good deals?
Let's find out.
Is BudgetAir A Genuine Site?
Yes, Budgetair is a genuine site that can be used for making bookings. You can book a variety of tickets for flights, hotels, and taxis.
BudgetAir is one of the latest additions to the long line of travel companies. This is one of those virtual travel companies that help you book tickets for cheap.
Imagine Booking.com, Hotels.com, Mytrip.com, etc. BudgetAir is exactly like one of those.
Since the company is relatively new and unpopular, you won't find much information on it anywhere. Their contact details are also not easily available, so people are bound to consider them a scam.
However, there is nothing to worry about. They are not here to steal your money or credit card information. 
They genuinely cater to people who want to make bookings.
Budgetair does offer some great deals that are too good to pass. You can make a booking on their website and try them out.
Also, keep in mind that most of their tickets are non-refundable. Therefore, you won't get much help with cancellations and date changes.
Does BudgetAir Offer Refunds?
Yes, BudgetAir does offer refunds but only for specific policies. However, regular tickets are entirely non-refundable.
You must understand that BudgetAir does not like to give refunds. Therefore, you must have a particular case to qualify for a refund.
If your flight is canceled, you might get a refund from the company. However, if you cancel your ticket, no refunds will be given.
Sometimes, the company may offer specific policies where date changes or cancellations are entertained. If you purchase those policies, you will get a refund for cancellation. 
Make sure to follow up on your refund requests. They will take time, and you must constantly remind them of refunds.
The company won't automatically process refunds, so it's better to contact them when necessary. Keep bugging them for a refund, and you will get back at least some of the money.
How To Get A Refund In BudgetAir?
| | |
| --- | --- |
| Headquarters  | Piet Heinkade 55, 1019 GM, Amsterdam, Netherlands. |
| Phone number  | 0843 224 4906 |
| Email | [email protected] |
| Website | www.budgetair.com |
To get a refund from Budgetair, you will have to call them. Alternatively, you can log into your account and ask for a refund via their virtual chat.
Now, let me tell you that contacting BudgetAir is not that complicated. Just use the contact details that I have posted above, and you would be good to go.
You can also visit their website and log into your account. Then, find the chat option and converse with their representative about the refund.
I have found their UK helpline number and included it here. However, they may not be delightful on the phone so be aware.
Additionally, you will have to keep bugging them for a refund. If you are lucky, your refund will take up to a month to reflect in your account. 
If one method of communication doesn't work, you can try to combine others. Send them an email and keep talking to them on the online chat.
You can also try reaching out through their social media handles for better responses. The process will be tedious, but you will get your money back.
Where Is BudgetAir based?
Budgetair is mainly based in the Netherlands. The company has its headquarters in Amsterdam.
Now, people are often confused about where this company has its headquarters. Most people will guess either the United Kingdom or the USA. 
However, none of those guesses are correct. The fact is that BudgetAir has its headquarters in the Netherlands and operates from there.
They have a few offices in other countries but those are more like local centers. The head office is located in one place, i.e., the Netherlands. 
So, if you are from the Netherlands and have a complaint, you can drop by their office anytime. People living in Amsterdam will find it easy to navigate to their offices.
Final Remarks
So, I am pretty sure you now know everything about BudgetAir. I have shared all my knowledge about the website, so you don't get into trouble.
I have booked through BudgetAir and haven't faced any problems.
If you have missed anything so far, here is a quick recap.
BudgetAir is a legitimate website that can be used to make travel plans. It is based in the Netherlands and is mainly used to book plane tickets.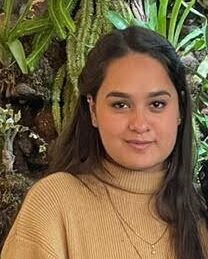 My name is Jeyn Dashner and I am the founder of WanderFever. I have worked as a travel journalist for many years, and exploring new places is my greatest pleasure in life.