The dress code at Two Urban Licks is casual. 
When I first visited Two Urban Licks, I couldn't help but notice the overall ambiance and style of the restaurant. Located in an old warehouse in Atlanta, this trendy establishment offers a unique dining experience, complete with live blues music and an edgy atmosphere.
It was Atlanta's hottest restaurant when Two Urban Licks started serving customers. Even though Atlanta's dining scene has expanded, this restaurant is still a fantastic place to eat.
Still, before you go, you need to familiarize yourself with the place's dress code.
In this article, I will tell you exactly what you need to wear to Two Urban Licks, so that you don't stick out like a sore thumb in the crowd.
Two Urban Licks Dress Code
When I dined at Two Urban Licks, I noticed their dress code balanced between casual and smart casual. This atmosphere allows guests to feel comfortable while still maintaining a sense of style.
General Guidelines
At Two Urban Licks, the general guideline for dressing is casual to smart casual. This means you can wear clothing that is both comfortable and stylish, without needing to be overly formal. It's best to avoid any athletic or excessively casual attire, such as tracksuits or flip-flops.
Examples of Acceptable Attire
There are several options for what to wear while dining at Two Urban Licks. Some acceptable choices include:
Jeans and a nice t-shirt or blouse.
Slacks or chinos with a button-up shirt or blouse.
A casual dress or skirt with a blouse.
Loafers, casual sneakers, or dress shoes.
To give you a personal example, when I visited Two Urban Licks, I opted for a pair of dark jeans, a stylish blouse, and comfortable flats. This allowed me to feel relaxed throughout my dining experience while still fitting in with the restaurant's stylish atmosphere.
Can We Wear Jeans To Two Urban Licks?
Jeans are acceptable attire at Two Urban Licks. However, overly ripped jeans may cause a problem.
Also, you should go to the restaurant wearing clean clothing that is free of stains. Slightly ripped jeans are okay, but if the majority of your leg is visible through the cuts, you will stand out amongst all the well-dressed people.
The items you wear with your jeans will also significantly influence how you are perceived.
My husband wore a pair of light-wash denim jeans to Two Urban Licks, but he dressed it up by wearing a white Oxford shirt with it.
Overall Vibe of the Restaurant
Two Urban Licks is a unique dining experience that captures the essence of Atlanta's urban culture. Here are a few key aspects about it that I noticed on my last visit.
Ambiance
As soon as I entered the restaurant, I could feel the vibrant energy flowing through the space. The interior design has been done by Johnson Studio, and contains exposed brick walls coupled with a flaming rotisserie and an open-concept kitchen, creating a theatrical atmosphere.
In addition to the eye-catching design, what struck me most was the sound of live blues music filling the air from a nearby stage, adding to the overall character of the place.
The lighting within Two Urban Licks was also unique – with subtle yet stylish fixtures that enhanced the ambiance without overpowering it. I found that this helped me focus on the company I was with (my lovely husband) and the delicious flavors of the food we shared.
Target Audience
One thing that stood out to me during my time at Two Urban Licks was the diverse crowd it attracted. I saw patrons of all ages enjoying their meals, from young professionals grabbing a quick bite after work to older diners savoring every bite of their contemporary American cuisine.
In terms of dress code, I observed a casual atmosphere where people could feel comfortable in jeans and tees, although some guests were dressed smart casual as per the restaurant's recommendation. This relaxed environment made it easy for me to enjoy my evening without feeling the need to dress up too much.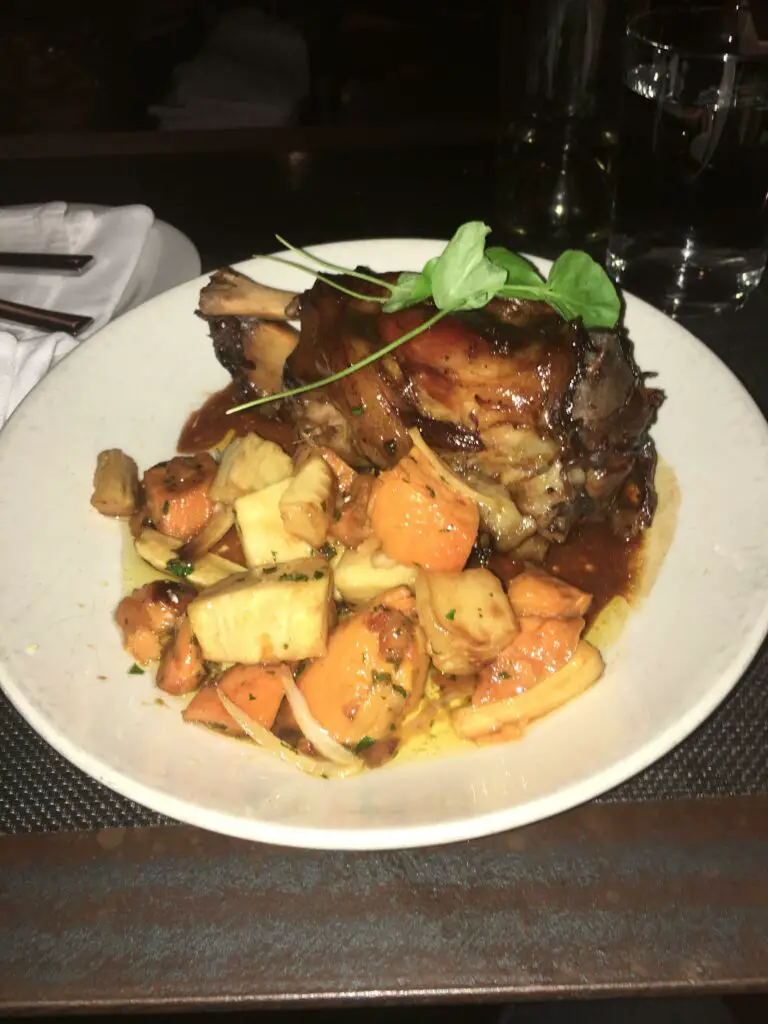 Consequences of Inappropriate Attire at Two Urban Licks
On one occasion, I saw a guest wearing athletic wear, which seemed out of place. While they were not asked to leave, I could sense a level of discomfort on their part as they were surrounded by diners in "nice casual" outfits.
Dressing inappropriately at Two Urban Licks can have social consequences. By not adhering to the recommended dress code, you may unintentionally create a sense of disconnect from the overall atmosphere and vibe of the place. This can potentially make you feel out of place and even impact your overall dining experience.
To avoid any potential consequences, it is best to dress in a "nice casual" manner when visiting Two Urban Licks. This doesn't mean you must wear formal attire, but dressing up a bit with items like dark jeans, a blouse, or a button-down shirt enhances your overall experience and helps you feel more at ease in the restaurant's atmosphere.
In the next section, I have gone over exactly what clothing pieces you can wear to this restaurant.
What To Wear To Two Urban Licks?
People need help with what to wear, even after learning the dress code. I've provided you with a variety of outfits that you can wear to Two Urban Licks. 
1. Attire for Women
| Attire | What To Wear |
| --- | --- |
| Tops  | Sleeveless tops, Turtlenecks, Pullovers, Blouses, T-shirts |
| Bottoms | Skirts, Pants, Jeans |
| Shoes | Formal shoes, Flat sandals, High heels, Boots, Sneakers |
| Accessories | Belts, scarves that aren't too heavy, jewelry, watches |
2. Attire for Men
| Attire | What To Wear |
| --- | --- |
| Tops  | Tees, Button-up shirts, Hoodies, Pullovers |
| Bottoms | Jeans, Pants, Trousers |
| Shoes | Boots, Sneakers, Sports shoes, Loafers |
| Accessories | Belts, Watch, Rings, and Necklace |
Frequently Asked Questions
Who is the Executive Chef?
Chef Michael Bertozzi is responsible for the culinary creations at Two Urban Licks.
What is the seating like at Two Urban Licks?
The venue offers both indoor and patio seating with great views of the Beltline, and they strongly recommend making a reservation.
What are the payment options?
The restaurant accepts major credit cards such as AMEX, Discover, MasterCard, and Visa.
Final Remarks
People frequently inquire about a restaurant's dress code because every restaurant has a different one. The entire Two Urban Licks dress code, including what to wear and whether jeans are permitted inside the restaurant, was covered in this article.
Here's a quick recap.
What Is The Dress Code At Two Urban Licks?
The dress code at Two Urban Licks is casual to smart casual.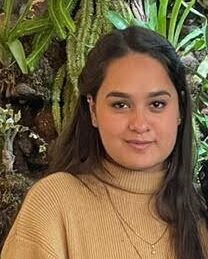 My name is Jeyn Dashner and I am the founder of WanderFever. I have worked as a travel journalist for many years, and exploring new places is my greatest pleasure in life.