In Colorado, trees usually bloom or flower around the spring season. Trees produce fresh flowers at the end of March or the beginning of April. 
Colorado is a beautiful state that is known for its rich natural beauty. The lush green valleys that surround the state are home to a large number of flowering trees.
Around spring and autumn, the landscape around Colorado changes to become even more colorful. People who live around Colorado will always talk about the beautiful flowering trees that are found nearby.
These trees line roadways and sidewalks and brighten up the scenery even further. However, if you are not here on time, you will miss these beautiful blooms of Colorado. 
If you are planning a trip to this beautiful place, you need to read this article. I will help you plan the perfect trip that includes catching these trees in full bloom.
When Is The Blooming Season In Colorado?
The blooming season in Colorado is around the spring season. Trees bloom at total capacity as soon as the cold subsides and April approaches. 
Spring and summer are the prime times for trees to bloom in Colorado. If you want to find them in full bloom, you need to watch out for early summers.
Around the beginning of May, these trees will spring bright pink or white flowers. These flowers are predominantly found across Colorado.
All the pink blooms you will see here are cherry blossom trees. That's right; Colorado has its fair share of cherry blooms in different varieties.
People who want a whole experience of Colorado's beauty should try to visit around spring. Even if the blooms don't appear in March, they will come in April. 
These blooms usually disappear at the end of September and October. The trees will appear brighter due to the changing color of the leaves.
However, only a handful of trees will still have flowers on them. The blooms will shed off in preparation for the harsh winter.
You won't even have to visit any park or nature reserve to catch a sight of these trees. They are spread everywhere on sidewalks and along the houses that line the road.
People allergic to pollen should steer clear of Colorado around this time. They may face respiratory problems due to the pollen-infested air around the state.
What Trees Flower In Colorado?
Colorado has various types of flowering trees, including hawthorns and plums. You will also find trees like crabapple and cherry blossom in Colorado. 
Colorado has a large variety of flowering trees. People who visit the state are often surprised by the sheer variety of flowers they find there.
Even fruit trees in Colorado produce beautiful flowers in different colors. Colorado mostly has crabapple trees that grow in large numbers.
This tree produces flowers that more or less resemble Japanese cherry blossoms. Additionally, the state is also home to many cherry blossom trees.
Other flowering trees include plums and hawthorns that produce pink and white flowers.
The purple smoke tree is another attractive flowering tree. The flowers on this tree look very wispy and have soft spikes instead of petals. They even change colors in fall to blend in with the colors around them.
The golden rain tree is another flowering tree in Colorado. However, this one produces yellow flowers in long clusters.
What Trees Bloom In Spring In Colorado?
The trees that bloom in spring in Colorado are Western Catalpa, Adams Crab, Crabapple, Princess Kay Plum, Apricot, etc. Most flowering trees in Colorado bloom in spring or early summer.
If you visit Colorado in spring, you will find that almost all trees have started flowering. That's because most of the trees here actually flower around this time.
From Crabapples to Hawthorns, the spring has every tree flowering. As spring transitions into summer and autumn, some flowers change their colors.
Some trees have their flowering season till autumn. Winter is the only season when you won't find any flowers in the trees around you.
Best Places To Find Flowering Trees In Colorado
Denver and Boulder are great places to see flowering trees in Colorado. Colorado also has many state parks that are perfect for finding flower trees.
As I've said before, Colorado has flowering trees growing everywhere. You will find plenty of colorful flowers all over the state.
However, if a few flowering trees don't satisfy you, there are some amazing state parks that you can explore. These parks include Navajo State Park, Roxborough State Park, and Yampa River State Park.
The Cherry Creek neighborhood in central Denver is a commander of cherry blossom trees. If you visit the University of Colorado, you will also find many trees within the campus premises.
Final Remarks 
So, I'm pretty sure by now you know where you can find unique flowers in Colorado.
You should plan a trip in the spring and enjoy the absolute beauty of Colorado. Autumn won't have many flowers, but the golden trees will be a sight.
If you have missed anything from this article, here is a quick recap.
Trees in Colorado bloom around spring. They appear in full color during April and May.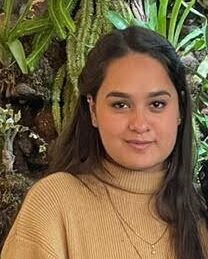 My name is Jeyn Dashner and I am the founder of WanderFever. I have worked as a travel journalist for many years, and exploring new places is my greatest pleasure in life.