Yes, Ticketmaster is a legitimate website that provides a platform for customers to buy tickets for various events.
The company has been in business since 1976 and is owned by Live Nation Entertainment, a global entertainment company. Ticketmaster has gained popularity with raising events over the years and has operations in many countries.
But what are the policies of Ticketmaster? What are the possible drawbacks of buying tickets from Ticketmaster?
Worry not if you are hesitant to use Ticketmaster, as these questions bother you. This article aims to clear your doubts and help you make the best choice.
I will mention all the benefits and policies of Ticketmaster in this article. In addition, I will clarify why Ticketmaster might seem shady to few.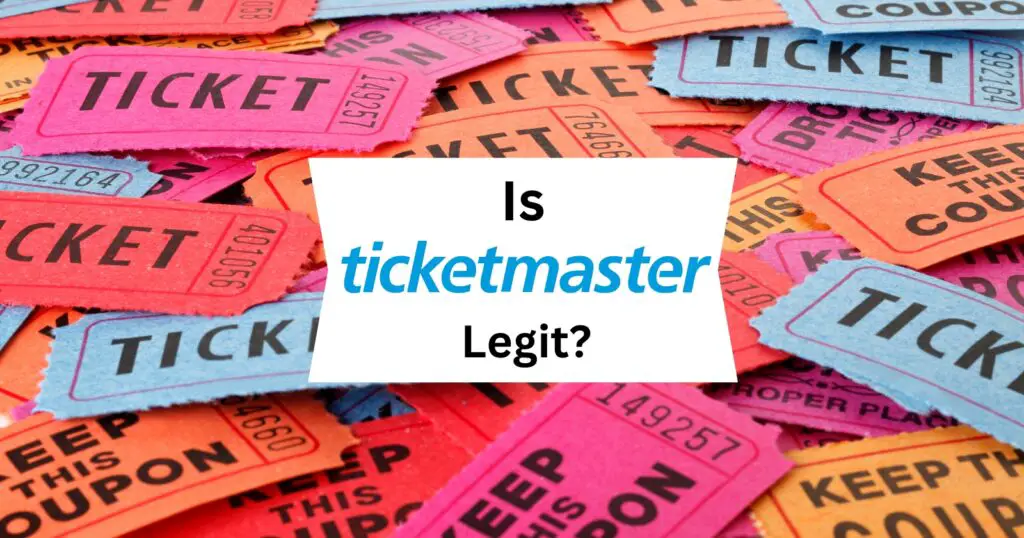 Is Ticketmaster A Genuine Site?
Ticketmaster is a legitimate website and one of the world's largest and most well-known ticketing companies. It aims to attract customers by striving for transparency, evident in its practice of disclosing every charge levied.
I have personally bought a lot of tickets from Ticketmaster, and have never had to face any trouble. There are no late charges, and no hidden fees.
But of course, there are two sides to every coin.
The exorbitant, non-refundable fees charged by this company are a significant concern. Although your tickets are valid, it is essential to factor in the prices when calculating the total cost of attending the event.
The fees are too high, but that is the case with just about everybody who sells tickets. For example, StubHub solely focuses on ticket resale, and its service charges can range from 25% to 40% for buyers and sellers.
What Is Ticketmaster's Purchase Policy?
Ticketmaster has devised the following policy to guarantee customer satisfaction and understanding. The policy outlines the terms and conditions for buying tickets through their website.
Ticketmaster aims to provide a hassle-free, effective, and fair purchasing process, enabling you to attend live events. Here are some of the critical points from Ticketmaster's purchase policy.
1. Ticketmaster's Role
They seek to represent event organizers, including artists, venues, teams, fan clubs, promoters, and leagues, by selling tickets on their behalf.
2. Pricing and Availability
As a ticket vendor for event organizers, Ticketmaster is not responsible for establishing ticket prices or selecting seating arrangements as the organizers decide. The tickets are sold on a first-come, first-served policy and are subject to availability.
3. Reselling Tickets
Ticketmaster enables the resale of tickets by third-party vendors. The resale tickets on the website may be priced higher than their original face value. You must use Ticketmaster's verified resale platform only.
4. Additional Charges
Additional charges may apply when purchasing tickets through the website, such as a per-ticket service fee and a per-order processing fee. Tax is collected as required by state and local laws.
5. Verification
Customers may be required to present a valid ID and credit card used for the purchase when picking up tickets or entering the event. You and your belongings may be searched on entry as you consent to such searches and waive any related claims that may arise.
6. Delivery Options
Ticketmaster offers several ticket delivery options, including standard mail, mobile delivery, and print-at-home. The event provider determines delivery options which can vary from event to event.
7. Refunds and Exchanges
Ticketmaster does not offer refunds or exchanges except in limited circumstances, such as event cancellations or significant changes to the event.
8. Unlawful Activity
There may be limitations on the maximum amount that tickets can be resold for, and certain restrictions may apply. Ticketmaster may cancel orders or refuse service to customers who violate their policies or engage in fraudulent activity.
Can You Transfer A Ticket Booked From Ticketmaster?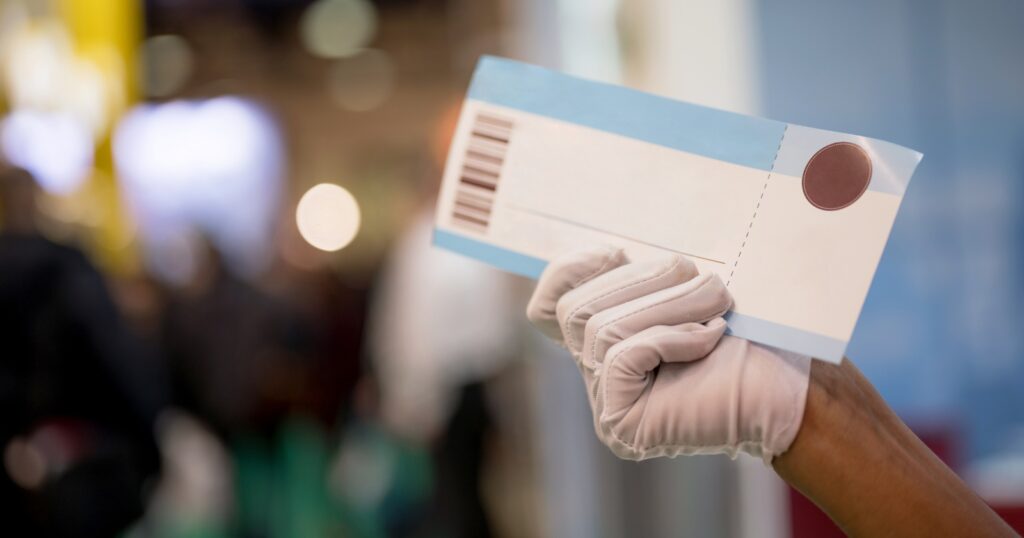 Yes, you can transfer a ticket that is already booked from Ticketmaster. You can send your ticket to a friend or family member from your online account if it is eligible for transfer.
After a recipient accepts a ticket transfer, a new barcode is generated, rendering the sender's tickets invalid. If a ticket has been transferred multiple times, only the most recent transfer ticket will grant admission to the event.
Remember that Ticketmaster has the right to cancel transferred tickets if they were acquired fraudulently or in breach of their policies. Hence, it is crucial to be aware of the person sharing the keys before accepting them.
Recipients are limited to Mobile and Print-at-Home delivery options. The merchandise, VIP package components, fan club memberships, and ticket insurance initially purchased or included with the ticket cannot be transferred.
In case any event is canceled, postponed, rescheduled, or moved, only the person who purchased the tickets at issue directly from the site will be eligible for any refunds or credits.
If you have booked a ticket from Ticketmaster and want to transfer it to someone else, you can follow these steps.
Log in to your Ticketmaster account on the Ticketmaster website or mobile app.
Go to the "My Tickets" section and select the ticket you want to transfer.
Click on the "Transfer Tickets" button.
Select the ticket(s) you wish to share and click the "Transfer" button.
Fill in the recipient's information, including their name and email address.
Choose how you want to deliver the ticket(s). You can email the ticket directly to the recipient or send them a link to accept the transfer.
Review the details and click the "Transfer" button to complete the process.
Can You Resell A Ticket Booked From Ticketmaster?
Yes, you can resell a ticket booked from Ticketmaster. Still, it must be done through their official resale platform, Ticketmaster Verified Resale. Ticketmaster's resale platform allows fans to resell their tickets to other fans safely and securely.
Here are some points to keep in mind.
Ticketmaster only allows the resale of tickets for specific events. Not all events will have resale available.
To check if your tickets are eligible for resale, click the "Sell Tickets" button on the website or tap the "Sell" button within the app.
To resell a ticket, you must first list it for sale on the Ticketmaster Verified Resale website. You can set your price, but remember that Ticketmaster charges a fee for each resale transaction.
Once your ticket sells, you'll be paid the selling price minus Ticketmaster's fees. The buyer will receive a new ticket with their name, and the original ticket will be canceled.
Some events may need the original purchaser to be present with a valid ID, so you should check the event's policy before reselling any tickets.
If you resell your ticket through a third-party website or service, you risk being scammed or receiving fake passports. To avoid these risks, it's always best to use Ticketmaster's official resale platform.
Upon purchasing Verified resale tickets through Ticketmaster, you will receive them via email. These tickets can be accessed by printing them out or by presenting them on your mobile.
Alternatively, you may opt for physical delivery. In that case, your tickets will be sent via USPS First Class Mail and are expected to arrive within 7-10 business days after the purchase.
When Does Ticketmaster Initiate A Refund?
Ticketmaster does not offer a refund or compensation after a ticket has been purchased in most situations. There are only certain instances when you can be eligible to receive a refund from them.
Let us have a look at when Ticketmaster may initiate a refund.
1. Event Cancellation
If an event is canceled, Ticketmaster will start a refund and process it to the original payment method used for the purchase.
2. Event Postponement
If an event is postponed, the tickets will usually be honored for the new date. If you can't attend the new date, Ticketmaster may offer refunds.
3. Significant Event Changes
Suppose there are significant changes to an event, such as a change in venue or performer. In that case, Ticketmaster may offer refunds if the event organizer approves refunds.
4. Fan Guarantee
Ticketmaster offers a Fan Guarantee that allows fans to return tickets for a full refund within a specified period. The specific terms of the guarantee may vary depending on the event.
It's important to note that Ticketmaster generally does not offer refunds for purchased tickets. When a refund is issued, it is processed to the original payment method used at the purchase time.
You can use credits to buy eligible event tickets and related items at the same venue or one of the many venues specified. Credits are not valid for resold or third-party tickets, ticket insurance, or gift cards.
If you can't attend an event and want a refund, here is a trick you may use. You may be eligible to sell your tickets on Ticketmaster's official resale platform.
Suppose you are facing plenty of issues or need some help. In that case, you can contact Ticketmaster, and they will provide you with an answer. Here is a table with the contact information.
Final Remarks
In this article, I tried to free you from doubts you might develop before using Ticketmaster. I informed you of the company's terms and conditions and cited my experience with their service.
Let's do a brief recap of the article.
Ticketmaster is a legitimate and secure ticket sales company. You can use their website to book tickets for specific events or even transfer them without worry.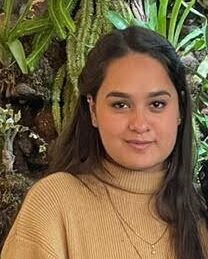 My name is Jeyn Dashner and I am the founder of WanderFever. I have worked as a travel journalist for many years, and exploring new places is my greatest pleasure in life.