On Marginal Way, you can park your cars at the parking lot near the entrance. Alternatively, you can park your vehicle at Perkins Cove, a little distance away from the entrance.
Marginal Way is becoming a popular tourist spot for both locals and outsiders. This beautiful walking bay in Maine is now a fan favorite due to its great scenic beauty. 
The peaceful walk is excellent for relaxing and enjoying the ocean breeze. However, you cannot drive or take your car through Marginal Way.
So what should you do about your car when you visit Marginal Way? If you are wondering about the same, you should read this article. 
Where To Find Parking At Marginal Way?
You can easily find a paid parking lot near the entrance of Marginal Bay. You can also find empty spots at restaurants, pubs, and others.
Marginal Way is easily one of the most beautiful places in Maine. All around the year, people flock here to watch the beautiful ocean and feel the cool breeze on their faces.
The walk along Marginal Bay is not only peaceful but also highly picturesque. You will be shocked when you visit the place.
One thing that makes this place exceptional is that it doesn't allow any vehicle within its premises. Your only option would be to walk. 
However, this leaves us with the problem of parking our vehicle. People who come here from far away will usually bring their cars.
They may need clarification about what to do with their vehicles. Many people will be highly disappointed with this information and may rethink visiting Marginal Bay.
But this problem is not the end of the world. It can be solved very quickly. Obed's Lane Lot and Perkins Cove have paid parking spots for people.
When you reach the entrance to the Bay, you will find parking spots for your vehicle. Now mind you, these spots are for paid parking.
You do have to pay around 5-6 dollars per hour for parking. I recommend you arrive early to find a good spot for parking. There are plenty of cafes and restaurants nearby for food.
The parking lot also has a toilet nearby for your use. A guard also looks after the parked cars in this parking lot.
IMPORTANT – When the parking lots are full, some people may approach you and tell you about other lots. However, this is a common scam, and they will charge you around 25 dollars.
You should avoid getting into this scam and wait for a spot to clear. This is precisely why I ask you to arrive early before the crowd.
How Much Does It Cost To Park At Marginal Way?
| | |
| --- | --- |
| Parking Spaces  | Price (Avg) |
| Perkins Cove | $4-6 |
| Obed's Lane Lot | $5-7 |
| Cottage Street Lot | $4-5 |
| Lower Lot  | $4-5 |
| Other lots | $20-25 |
| Beach Passes For Residents | Free |
The public parking lots near Marginal Way cost between $4-7/hr, depending on the spot and the day. However, private lots will charge you around $20-25 per hour.
The table above contains all the public lots that are available nearby. But in my experience, Perkins Cove is the best area to park at. You can use the map embedded below for directions to the parking lot.
You can purchase a ticket on an hourly or all-day basis. They also have a security guard to ensure no one messes with your vehicle.
Other parking lots will have spaces available. However, avoid these private parking lots because they will charge you more. You can also get a free beach pass if you have proof of residence or have a property nearby.
To avail of this beach pass, contact the local police for help. They may ask to see proof of residence and property papers.
Are Dogs Allowed On Marginal Way?
Dogs are allowed on Marginal Way only from September to March. Additionally, all dogs and pets must be on a leash when visiting Marginal Way.
Due to the rush of people in the tourist season, you cannot take your dogs or pet friends to Marginal Way during tourist season. The risks involving pets have made authorities set these rules.
You can, however, take them to Marginal Way from September to late March. This period marks the end of the tourist season, so pets are allowed here again.
Do Hotels In Maine Have Parking?
Yes, many hotels and resorts in Maine have parking lots. However, some Airbnbs may not provide parking for tourists and guests.
Mosh hotels in Maine now allow free parking on their property. But, in some hotels, parking space is minimal.
You can call ahead and ask them to keep a space for you at their parking lot. Some hotels may charge you for parking, so be sure to enquire beforehand. 
Final Remarks 
That said, we have finally reached the end of this article. I hope everything I have said has been helpful to you. 
If you have missed anything from this article, here is a quick recap.
When visiting Marginal Way, you can find public parking near Perkins Cove, Obed's Lane Lot, and Cottage Street. However, these spaces are paid.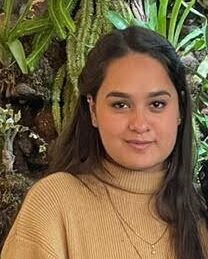 My name is Jeyn Dashner and I am the founder of WanderFever. I have worked as a travel journalist for many years, and exploring new places is my greatest pleasure in life.