Southeast DC is generally unsafe, especially if you are not a resident.
Most of us would know the southeast quadrant of Washington as Capitol Hill, but there is much more to it than meets the eye, like the other neighborhoods.
The Capitol Hill neighborhood is the oldest residential community in the original city of Washington.
Sadly, other neighborhoods were gradually gentrified and dispatched lower-income residents, leaving Capitol Hill with government workers, artists, journalists, and students.
But that is just Capitol Hill, the most predominant neighborhood of Southeast DC. If you plan to visit some other, lesser-known areas, you should know how safe they are.
Is Southeast DC Safe To Visit?
Southeast DC is not the safest place to go.
Southeast DC, commonly abbreviated as SE DC, is the southeastern quadrant of Washington DC, the capital of the United States.
It is split by the Anacostia River, with the west side of the river sometimes being referred to as 'Near Southeast.'
It is the second smallest quadrant of the city. Still, it has an impressive 32 neighborhoods within it, ranging from the Navy Yard to Capitol Hill, with varying crime levels.
The areas of the quadrant southeast of the Anacostia River have lesser crime rates. But shopping, dining, entertainment, and cultural options are limited.
For this reason, some residents travel either downtown or to the suburbs to avail of such services, including the area around the Potomac Avenue Metro Station.
If you plan on traveling around these parts, maintain a high sense of awareness and street smarts.
Areas around the Metro Stations have elevated crime rates than the rest of the city. Still, they are far safer than areas mostly east of the Anacostia River.
Is Southeast DC Safer Than Other Areas In D.C.?
Southeast DC is one of the more unsafe areas in Washington DC.
The Southeast area of D.C., or Ward 8, has most neighborhoods with the highest crime rates.
As in many major cities, crime remains a significant problem in D.C. Even if the rates vary, it is inevitable.
This is true even in D.C.'s northern and western neighborhoods, which tend to be more affluent and have more entertainment options.
Violent crime also remains a problem in Ward 8, which has the city's highest concentration of poverty but is a rapidly gentrifying area.
What Are The Crime Rates In Southeast DC?
Southeast and Near Southeast neighborhoods are known to have a higher crime rate than other areas in the city.
Here is a table of neighborhoods and their violent crime statistics-
Violent Crimes are calculated as an average per 100,000 residents and the national average as a reference.
| | | |
| --- | --- | --- |
| Crime | Average | National Average |
| Assault | 174.5 | 282.7 |
| Murder | 43.6 | 6.1 |
| Rape | – | 40.7 |
| Robbery | 370.9 | 135.5 |
As is evident from the table, Southeast and Near Southeast in Washington D.C. have significantly higher rates of murder (x7) and robbery (x2) than the national average.
Here is a table of neighborhoods and their property crime statistics-
Property Crimes are calculated as an average per 100,000 residents and the national average as a reference.
| | | |
| --- | --- | --- |
| Crime | Average | National Average |
| Burglary | 130.9 | 500.1 |
| Theft | 3,817.6 | 2,042.8 |
| Motor Vehicle Theft | 458.1 | 284 |
The table shows us that while burglary is less likely, Theft and Motor Vehicle Theft are much more likely, so keep an eye out.
Is It Safe To Walk Around Southeast DC At Night?
You should generally not walk around in Southeast DC at night.
Walking outside alone at night can be dangerous in any part of any city you don't belong to, let alone Southeast DC.
This can be tricky to nail down, as each quadrant in Washington DC has its good and bad neighborhoods, and Southeast is no exception.
Even in the Southeast, walking around Capitol Hill and the Mall at night is generally considered safe, as there are likely many people there, even later during the day.
Some other safer areas to walk at night are Dupont Circle and Penn Quarter, as they are either nightlife destinations or living neighborhoods with plenty of tourists, especially during the summer.
Crime is virtually non-existent in these areas as there is always a constantly visible police force, so you can confidently step out for dinner or even a jog.
Regarding other, lesser-known areas, use your judgment to gauge if you should venture out at night.
What Are Neighborhoods To Avoid In Southeast DC?
It would help if you avoided high crime rate neighborhoods in Southeast DC.
Here is a list of high-crime rate neighborhoods you should probably avoid if you don't belong there.
1. Anacostia
Despite being the oldest and most scenic neighborhood, it is still impoverished. It has a crime rate 223% higher than the national average.
2. Ivy City, Carver Langston, Trinidad
These three neighborhoods are included in neighborhood cluster 23 and have 23 violent crimes per 1,000 residents.
3. Washington Highlands
One of the most dangerous neighborhoods in D.C. ranked number 22 in "Top 25 Most Dangerous Neighborhoods".
4. Brentwood
An area to avoid as it has violent crimes totaling 1715 and numerous property crimes, adding up to 7556 as of 2018.
5. Deanwood
One of D.C.'s most dangerous areas, with 600% more violent crimes than the national average stemming from gangs.
Final Remarks
If you are a tourist visiting Washington D.C. for the first time, knowing what areas are safe for you to travel to is crucial. Finding this information on the internet can be tricky, but I hope to have helped in your search through this article.
Here is a quick recap of the article.
Is Southeast DC safe?
Southeast DC is generally considered unsafe, with a higher crime rate than the city and national averages. There are a few exceptions, like Capitol Hill and Dupont Circle. It will help if you use caution while walking in SE DC at night and avoid high-crime areas like Anacostia and Ivy City.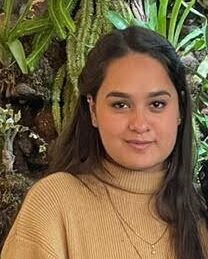 My name is Jeyn Dashner and I am the founder of WanderFever. I have worked as a travel journalist for many years, and exploring new places is my greatest pleasure in life.