You can drive across Puerto Rico in just two to two and a half hours.
Puerto Rico is a favorite vacation spot for many in the country. We can taste the Caribbean lifestyle without even leaving the country.
While it is a territory of the United States, Puerto Rico has its own vibrant and unique culture built by Spanish and Afro-Caribbean influences. 
Puerto Ricans number 3.2 million and are all United States citizens, making traveling between the continental US and Puerto Rico super easy.
Like other territories, you don't need a passport to visit Puerto Rico to experience its beautiful beaches, impressive mountains, and exceptional food.
If you plan a trip, this article will give you an overview of Puerto Rico, how long it takes to drive around it, and some other things to keep in mind.
How Long Does Driving Around Puerto Rico Take?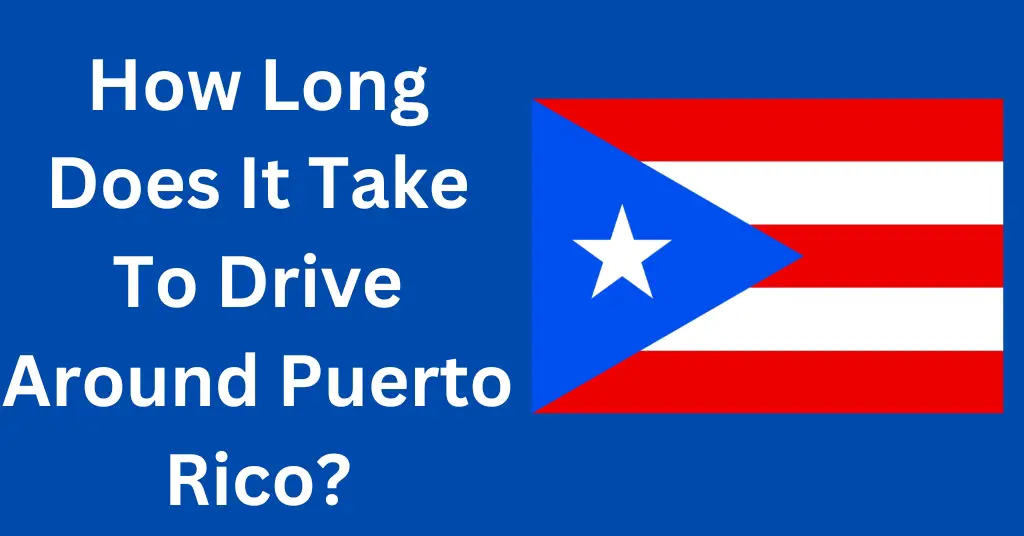 Driving across Puerto Rico can be done in a couple of hours, but it will take longer if you make stops.
Puerto Rico can feel hugely diverse in its landscape. Still, it is only 110 miles long and around 36 miles wide, about the same size as Connecticut.
While you can quickly drive across the main island in 1 to 2 hours, you will need to catch up on what this fantastic island offers.
Apart from being split into six regions, the territory also has smaller islands called Culebra and Vieques which also need to be experienced.
Hitting the open road is the best way to experience Puerto Rico, with multiple stops. You can enjoy seaside views, urban drives, country immersions, and lush mountain backdrops.
How Long Should A Puerto Rico Trip Be?
For an ideal experience, your Puerto Rico vacation should be at least six days long.
Puerto Rico has multiple regions with their unique spin on culture, and they should be experienced fully.
Here's a table of Puerto Rico's regions and what they offer.
| | | |
| --- | --- | --- |
| Region | What You'll Find | Driving distance from Airport |
| West | Iconic beaches and surfing during sunsets. | 2–2.5 hours |
| North | Impressive rock formations and caves. | 1 hour |
| Central Mountains | Majestic mountains and small-town excursions. | 1–1.5 hours |
| South | Colorful architecture and historical art. | 1.5–2 hours |
| Metro | Urban city life, great food, drink, and shopping | The airport is located in the Metro |
| East | Beautiful rainforest and secluded beaches. | 1 hour or lesser |
| Culebra and Vieques | World-famous beaches and bioluminescent bays. | 2.5 hours (Multiple options) |
At least six days for a road trip around the main island, with more time if you plan to visit the other islands of Culebra and Vieques.
Is It Worth Driving Around Puerto Rico?
Yes, driving around Puerto Rico is worth it.
Puerto Rico is comparable to some of America's smallest states but has the cultural and natural diversity of many put in one.
You could visit this island on a cruise and enjoy the luxury on board. Not only are you limiting yourself from incredible experiences, but you're also spending more in the process.
I recommend driving around Puerto Rico. It is one of the best vacations you can take while not spending excessive money.
Here are some things to do while on a Puerto Rico road trip.
| | |
| --- | --- |
| Place | Description |
| Old San Juan | 16th-century Spanish Architecture with aesthetic streets and Caribbean fusion restaurants. |
| Arecibo | Some of the most beautiful beaches and caves in Puerto Rico. |
| Cueva del Indio  | Impressive ocean-side cave with century-old petroglyphs; tricky to get to. |
| Rio Camuy Cave Park  | One of the largest cave systems in the world with a sinkhole; kid-friendly offering trolly rides |
| Tanama River | Family-friendly rappelling tours for ages as young as 5, with all equipment provided |
| Rincon | Relaxing seaside known for beaches and sea turtles; Surfing and snorkeling town |
| La Parguera Bioluminescent Bay  | In one of Puerto Rico's most stunning and unique experiences, you can see glowing effects made by bioluminescent microorganisms. |
| El Yunque National Forest  | The only rainforest in the US National Forest System offers 29,000 acres of stunning, diverse tropical landscapes. |
Remember that these are just a few of Puerto Rico's numerous vacation spots, and you should get out there and explore for the best time.
Should You Rent A Car In Puerto Rico?
Yes, renting a car is the recommended way to travel in Puerto Rico.
Since you'll still be in American territory in Puerto Rico, roads shouldn't be all that different from the States.
You will be driving on the right side of the road, and the main roads are well-paved and easy to drive on. But street signs might be in Spanish and gas stations in metric.
So here are a few things to keep in mind before you rent a car.
Use reputed rental companies to avoid unwanted hassles like hidden fees and scams.
Learn basic Spanish or get the help of someone who knows the language to navigate street signs.
Roads are highways in Puerto Rico that are typically well-maintained and paved. Still, some mountainous, winding roads need you to drive slower.
The weather here is warm all year, even in the colder months. Although lightning is rare, expect light showers scattered throughout the day.
Puerto Rico uses metric and imperial systems, with speed limits listed in miles, but gas is measured in liters.
Is It Safe To Drive In Puerto Rico?
Puerto Rico is generally safe for tourists when it comes to crimes.
The territory has a much lower crime rate than many other United States regions. It is one of the safest Caribbean islands.
When it comes to violent gun crime, most of it is related to gang activity and drug trafficking, which usually doesn't affect visitors as long as they are careful.
However, some more common crimes like pickpocketing and robbery could happen to you.
To avoid this, do not leave valuable stuff in a car, do not wear expensive jewelry outside, and keep important documents safe in your hotel room.
Another thing you need to look out for is the weather in Puerto Rico, as the island sports a yearly hurricane season from June to November, with September being the most active month.
You should plan your trip to avoid visiting during these months, and protect your trip with travel insurance, just in case.
Final Remarks
Only some of us would know how long it takes to drive around Puerto Rico and how to have a better experience in the region. I solved that problem with this article to make your trip worthwhile.
Here's what I want you to take away.
How long does it take to drive around Puerto Rico? It only takes 2 hours to drive across Puerto Rico, but you should make a lot of stops at the island's many attractions to have a more admirable time. Renting a car is recommended for the best experience.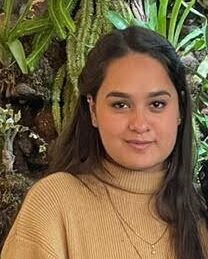 My name is Jeyn Dashner and I am the founder of WanderFever. I have worked as a travel journalist for many years, and exploring new places is my greatest pleasure in life.