Smartfares.com is a legitimate company. However, numerous complaints have been made that the site needs to improve user experience.
When it comes to vacation planning, people are always looking for a site where they can buy cheap tickets. A travel booking service called SmartFares focuses on giving customers access to the lowest prices on the market.
But is SmartFares a reliable website? If so, how can you purchase tickets, and will you be refunded if the ticket is canceled?
That is what I will discuss in this article. I'll tell you about the website, how to book tickets, get a refund, and who owns the company.
Is Smartfares A Scam?
Smartfares is a legitimate company, but its website needs to be improved for ticket booking. The vast majority of people have not had a good experience with this website.
SmartFares claims to have the lowest flight prices anywhere.
Since 2006, Smartfares has been serving its customers by providing a wide range of travel content. They claim their top priority is customer satisfaction, but they frequently disappoint them.
They have received one star on ProductReview.com. Many people claim that after paying for the tickets, they cancel the booking, and the fares increase.
One customer claims they made a reservation with them, and they took all of the information. They called twice to check on the status of their reservation.
The business assured them that the reservation had been made successfully. But SmartFares emailed a day or two before the trip, saying they couldn't confirm the reservation.
When questioned about it, they stated that the customer would have to pay almost twice as much to take the trip they had initially booked.
That's not great customer support, if you ask me.
How To Book A Ticket On SmartFares?
Due to a not-so-great user experience, booking a ticket on SmartFares can be confusing. I'll review each step so you can quickly refer to it when booking a flight.
1. Visit Their Site 
Visit the SmartFares website and select the location, time of departure, date of return, and several passengers. 
2. Choose Your Booking
Numerous fight options are available on the following screen, and you can decide which one best suits your needs. All the fares are listed in US dollars.
There are numerous options visible on the left side of your screen. You can select from first class, business, or economy to change the departure and return dates.
Additionally, you can modify the price to your liking and select the departure and return times. The final choice is the airline selection form, where you can choose the airlines you want to fly with.
3. Flight Details
After selecting the flight, you'll be taken to the next screen. The flight details will be shown here.
Fill out the email address field. This email address is an essential communication between you and the travel support center.
If your email address is invalid or entered incorrectly, please visit the Customer Support page. You can choose the "Wrong Email Address" option from the drop-down menu. 
 4. Fill in Your Details
The traveler details box is the next one to fill out. You must correctly enter all the information.
5. Flexible Ticket Option 
The next is the "flexible ticket" option. A flexible flight allows passengers to change their travel dates or cancel at the last minute for no additional charge or at a lower cost.
The cost of a flexible ticket is $149.8 per traveler. You have the option of purchasing a flexible ticket or not.
6. Price Drop Protection Option
Price Drop Protection comes next. If the airline finds a better deal for the same plan, they will rebook your tickets at a lower price.
In exchange for this service, they will keep a portion of the savings as a rebooking fee. The $5.99 fee will be charged per person and is due at the time of reservation. I recommend going for it.
7. Select Your Seat
The next step is to select your preferred seat. The choices include:
An aisle seat.
A window seat.
The first available seat is close to the front.
No preference.
8. Customer Support Package Option
Selecting the customer support package is the next option. Standard, premium, and select options are available.
9. Automatic Check-in Option
The option for automatic check-in comes next. The automated check-in price is $10.95.
10. Fill in Your Billing Information
In this step, you must fill in your billing information. Make sure to fill it out correctly. 
11. Trip Cancellation Protection Option 
Next is trip cancellation protection. The price for trip cancellation is $3.26.
This is the final step. All you have to do now is select the book option.
You will get a reservation code. The reservation code is a six-character code you receive after submitting your booking request via the website.
You may have entered the incorrect email address if you still need to get your reservation code. To find out if you have a reservation code, go to the customer support page and select "No Confirmation Email Received" from the drop-down menu.
How Do I Get My Money Back From SmartFares?
SmartFares charges a processing fee for refundable fares for legal cancellations. Airline service charges and tickets are typically non-refundable. 
Requests for refunds will only be honored if the following requirements are satisfied.
The traveler has applied for cancellation and refund with Smartfares, and the airline rules allow for the same.
The visitor shouldn't fail to show up. The majority of no-show reservations do not qualify for refund processing from suppliers.
To process the cancellation and refund request, Smartfares obtains waivers from the airlines.
For a refund, you can call or email SmartFares, but whether or not you will receive a refund will depend on the individual airline's policies.
Who Owns Smartfares?
LBF Travel owns and manages Smartfares. Their CEO is Michael H. Thomas.
Here is how you can contact the company.
| | |
| --- | --- |
| Headquarters | 4545 Murphy Canyon Rd Ste 210, San Diego, California, 92123, United States |
| Contact number | (858) 256-7201 |
| Website  | www.smartfares.com |
| Email address | [email protected]  |
Final Remarks
When purchasing airline tickets, people are still confused about which website to believe. In this article, I discussed the SmartFares website and whether or not you should trust them.
Here's a quick recap of this article.
Is Smartfares Legit? Smartfares.com is a legitimate online travel agency. However, numerous complaints have been made regarding the website's user experience.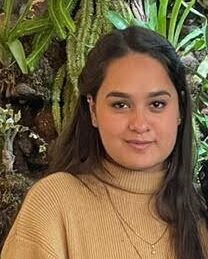 My name is Jeyn Dashner and I am the founder of WanderFever. I have worked as a travel journalist for many years, and exploring new places is my greatest pleasure in life.