The island of Barbados is not on U.S. soil. Barbados is an island nation located in the Lesser Antilles, a region of the West Indies that is a part of North America.
Islands like Barbados are at the forefront of the growing popularity of the Caribbean among surfers. The island is also known as the "rum island".
Is Barbados regarded as a U.S. territory? If not, do you need a visa to enter Barbados?
That's what I'll be covering in this article. I'll discuss the relationship between Barbados and the US, who owns Barbados, and let you know if you require a visa to enter.
I won't be discussing the attractions and activities available in Barbados. I'll only be discussing the island's relationship with the U.S.
 Is Barbados Considered Part Of The United States?
Barbados is an island off the coast of the United States. Barbados is an island nation in the Lesser Antilles. This West Indian region is part of North America.
Barbados is not a part of the USA. It's an independent country.
The friendly relationship between the two countries may lead to people thinking that the USA owns Barbados. However, it's not the case.
After gaining independence, the United States immediately formed relations with them. The two countries have had a diplomatic relationship for 54 years.
Both nations also have embassies in each other's capital cities. There has been little public interaction between the two, despite their 54-year relationship.
That must be primarily due to the absence of regional conflicts between the two nations. After all, Barbados is a neutral, friendly country.
The two countries are on good terms and will likely stay like this long.
Is Barbados Visa-Free To The USA?
Yes, Barbados is visa-free for Americans. If you are from the US, you do not require a visa to enter and travel throughout Barbados for six months.
One hundred sixty-four countries do not require a visa to visit Barbados. The USA is one of the countries. 
To enter Barbados, U.S. citizens must have a current passport. For stays up to six months, visas are not required. Here are a list of required documents.
| | |
| --- | --- |
| Passport | At the time of entry, it must be valid |
| Blank Passport Pages | 1 page is required for the entry stamp |
| Visa | Not required for stays under six months |
| Vaccinations | None |
| Currency restrictions for entry | None |
| Currency restrictions for exit | None |
You must also have a return ticket to your country of residence, evidence of personal support, and a letter of authorization from your parent or guardian if you are under eighteen. 
Is Barbados A US Ally?
For 54 years, the United States and Barbados have had friendly relations. The United States and Barbados work together to improve Caribbean security, prosperity, and democracy.
Every government wants the best for its people. Barbados is the same.
With the help of the United States, the Barbados government broadened the nation's economy. It raised the standard of living for its citizens. They also work closely to combat drug trafficking and other types of international crime. 
Barbados has an open economy that is heavily reliant on imports. 40% of these imports come from the United States.  
Tourism also plays a massive role in the country's GDP. Mainly these tourists are from the U.S.
Is Barbados A State?
Barbados is an independent country. Barbados was a British colony until it became an independent country in 1966.
Until 1966, the island was continuously a part of the British Empire. Due to its association with Britain, the culture of Barbados is more British.
Little England was the country's previous nickname. The country was frequently used as a stop on trade and ship routes.
It was a constitutional and parliamentary monarchy between 1966 and 2021. On November 30, 2021, Barbados declared itself a republic.
Final Remarks
Whether Barbados is a part of the U.S. or not is a topic of debate. I discussed the relations between the two countries in this article.
Here's a quick recap.
Is Barbados a U.S. Territory? Barbados is not a U.S. territory. It is an island nation in the Lesser Antilles, a West Indian region that is part of North America.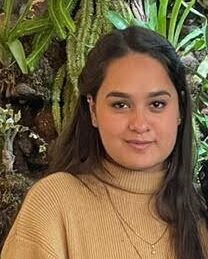 My name is Jeyn Dashner and I am the founder of WanderFever. I have worked as a travel journalist for many years, and exploring new places is my greatest pleasure in life.