There are three convenient and accessible public parking lots, provided free of charge, for visitors to Kailua Beach. Two of these lots are located at Kailua Beach Park, while the third is at Kalama Beach Park, right in the heart of Kailua Bay.
Kailua Beach is of the most visited places in Hawaii. And naturally, this has led to parking becoming a significant issue at this spot.
In this article, I'll tell you where to park at Kailua Beach and whether you can do it for free or not.
Since this article is parking-specific, I won't be going into much detail about things to do to have a great time in Kailua. However, I'll equip you with all the options to park your car at and around Kailua Beach.
Where To Park At Kailua Beach?
Free parking is available at Kailua Beach Park and Kalama Beach Park. Street parking is also available for free in Kailua. Parking at Target or Whole Foods is also an option.
I have been to Kailua Beach 4 times in my life. And parking has been a significant issue every time I've been there. Hence, I've come up with the five best ways you can find a space to park your car at and around Kailua Beach.
1. Free Parking Lots
Free parking is available at two parking lots at Kailua Beach Park and one small one at Kalama Beach Park. However, Kailua Beach Park gets packed till noon on weekdays and around 10 am on weekends.
Plan your day well and reach any of the three available parking lots as early as possible.
The first two parking lots are near the beach itself, while the third one is located near the boat ramp.
2. Street Parking
You have a better chance to find a spot to park your car along the street on Kawailoa Road. You'll find a lot of parking meters on the streets. However, street parking is free.
The parking meters were installed in the 90s to ensure the condo owners don't use street parking as their private space. You don't need to fret, though. Street parking has been allowed since 2021.
Take note that Castles Beach doesn't have a parking lot, so if you decide to visit that area, you will need to find street parking.
3. Target or Whole Foods
You can also park your car in general stores like Target or Whole Foods parking lots. However, you should check whether parking is free or not.
4. Lanikai Beach
There is parking at Lanikai Beach as well. It is 2 miles from Kailua Beach and can be considered if all parking spaces around Kailua Beach are occupied.
However, keep this as your last resort since parking at Lanikai beach quickly gets full. Plus, walking 2 miles to Kailua Beach after parking your car can be a hectic task too.
| | |
| --- | --- |
| Place To Park | Details |
| Free Parking Lots | Two parking lots are available at Kailua Beach Park and one at Kalama Beach. |
| Street Parking | Street Parking has been free since 2021 in and around Kailua Beach. |
| Target / Whole Foods | Park in their designated parking lots. Rates may vary. |
| Premium Parking Service | Download the Premium Parking app. It charges $5 per 2 hours. |
| Park at Lanikai Beach | Try to find parking at Lanikai Beach if the free public parking lots at Kailua fill up. |
Accessibility and Proximity
Here is some more information about parking at Kailua beach.
Distance to Beach
Kailua Beach Park is conveniently located on Oahu's eastern shoreline, falling between Lanikai Beach to the north and Kalama Beach Park to the south. It offers powder-soft sand, tall ironwood trees, and turquoise-blue waters, making it an ideal destination for beachgoers.
There are multiple parking options available for you when visiting Kailua Beach. In addition to several lots at Kailua Beach Park, a small parking lot at Kalama Beach is available. Free street parking can be found at all three beaches, although it's less abundant at Castles than at Kailua Beach Park.
Handicapped Parking
Kailua Beach Park has handicapped parking spaces available for those with special needs. It's always a good idea to arrive early to secure a spot, especially on weekends when the beach tends to be more crowded.
If you or someone in your party requires a beach wheelchair, the Honolulu government website provides information on beach wheelchair access, location, and usage requirements. For additional information, you can call (808) 768-3027 (Source: Honolulu.gov).
Alternative Transportation
While parking is available at Kailua Beach, you might want to consider alternative transportation options to make your visit hassle-free and reduce environmental impact. Two popular options are public transportation and biking.
Public Transportation
One convenient way to access Kailua Beach is by taking public transportation. The No. 70 bus can take you there, with several stops along Kalaheo Avenue, Lihiwai Road, or Kawailoa Road. By using public transportation, you can save on parking fees and avoid potential parking lot congestion.
Bike Racks
If you prefer to explore the area on two wheels, there are bike racks available at Kailua Beach. Biking is an environmentally friendly and healthy option for getting to the beach. You can park your bike at the racks, and enjoy the scenic surroundings on your way there. Plus, you won't have to worry about finding a parking spot for your car.
Do You Have To Pay To Park At Beaches In Hawaii?
Yes, you have to pay to park at beaches in Hawaii. Some specific areas are free to park in, but the rest require paying. Parking rates differ according to where you are in Hawaii.
Taking the example of Honolulu, street parking is available for $4.50 / hour, $30 / 24 hours, and $135 / month. Street parking is only available from Monday to Saturday from 7 am to 6 pm.
Moving to Waikiki, the street parking there is $1.5 per hour. Hotels offer parking at $30-50 on a nightly basis. There is a difference in parking rates between East Waikiki and West Waikiki too!
Hence, it is certain that you have to pay for parking at beaches in Hawaii. However, there is no uniform rate; you must confirm the rates there and then. Always be on the lookout for free parking spaces as well!
Final Remarks
In this article, I discussed where to park your car when visiting Kailua Beach. Moreover, I talked about parking in Hawaii in general, free parking lots, and parking rates.
Here's a quick recap of it.
Park your car in the free public parking lots – two at Kailua Beach Park and one at Kalama Beach Park. Free street parking is also available in Kailua. Multiple hotels, garages, and private parking spaces offer paid parking in the region.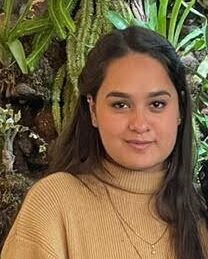 My name is Jeyn Dashner and I am the founder of WanderFever. I have worked as a travel journalist for many years, and exploring new places is my greatest pleasure in life.