The cheapest time to go for a vacation in Cancun is late January, if you want to see all the sights. The period between May and November is even cheaper, but it is also the hurricane season, so you will not be able to visit most places.
Cancun is a beautiful and serene vacation spot with white sand beaches, coral reefs, and a great underwater museum.
But finding an affordable time to visit can be tricky. While it's true that the cheapest time to visit Cancun is during the low season, it's crucial to weigh the pros and cons of visiting during this time. If you don't mind the possibility of rain or overcast skies, you can save significant money on flights and accommodations. However, if you're looking for the best weather, consider visiting during the high season, even if it means paying a bit more.
In this article, I will explore this conundrum of cheapest vs. best, and tell you the exact time to go to Cancun so you get your money's worth.
What Is The Best Month To Go To Cancun?
For cost-cutting, the best time to go to Cancun would be the off-season, that is, May to November. However, if you want to find a sweet spot between good weather and low hotel rates, January is the best month to go to Cancun.
Weather plays a crucial role in manipulating hotel prices in Cancun. Between May and November, rainfall, humidity, and temperature are high. Therefore, hotel prices go down since tourists usually prefer to avoid visiting during these months.
This is the best time to visit Cancun if you are on an extremely tight budget.
But cost isn't everything when it comes to vacations. May to November is also the hurricane season in Cancun, so most of the places you would want to visit might not be open for tourists. Thus, I think it makes much more sense to go to Cancun in January.
That's exactly what we did, and we ended up having a great experience. We could visit all the beaches, go to Tulum and MUSA, and have a blast in general. Sure, the money we spent was slightly higher than what we would have spent if we had gone in August, but the experience was so much better.
Money-saving tips for Cancun
If you're looking to save money on your trip to Cancun, there are a few other tips you can follow to help stretch your budget further. Here are some ideas:
Staying Outside the Hotel Zone
Staying outside the Hotel Zone can be a great way to save money on accommodations. While the hotels in the Hotel Zone offer beautiful views and convenient access to the beach, they can also be quite expensive. Consider staying in a hostel or Airbnb in a nearby neighborhood instead. You can still enjoy the beach and other attractions but at a fraction of the cost.
Eating at Local Restaurants
While the restaurants in the Hotel Zone can be expensive, plenty of local restaurants offer delicious food at a much lower price. Look for places that are popular with the locals, as they often offer the best value. Street food is also a great option, and can be found throughout the city.
Using Public Transportation
Instead of taking taxis or renting a car, consider using public transportation. The buses in Cancun are safe, reliable, and inexpensive. They run frequently and can take you to most of the major attractions in the city. You can also take the ferry to Isla Mujeres, a great day trip that can be reached by public transportation.
Is Cancun Worth Visiting?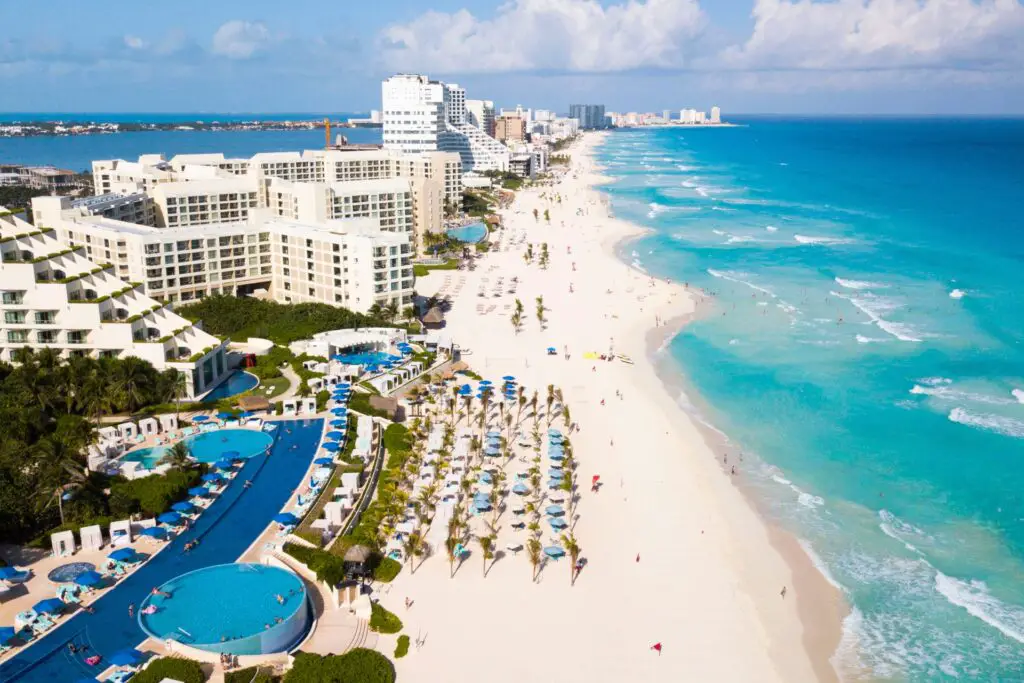 If you are a stranger to Cancun and its hype around the world, let me give you three reasons why Cancun is worth a visit.
1. Affordable All-Inclusive Hotels
Cancun is a popular tourist destination due to its affordable all-inclusive hotels, which offer packages that include transportation, lodging, meals, and beverages. These packages are ideal for families and couples as they remove the stress of additional costs. 
All-inclusive packages typically cost between $1000 and $3000 for a family of four.
2. Cheap Flights
Cancun is a preferred holiday destination for Americans due to the lower flight prices and duration than other popular destinations such as Hawaii and the Caribbean. 
On average, the flight ticket from the United States to Cancun is between $200 and $400 per person, and the flight duration is between three and five hours. Non-stop flights from major US cities are available everyday.
3. Serene White Sand Beaches
Cancun has impressive beaches that attract many tourists. Most visitors stay in the resort area for their entire vacation. 
The coast of Cancun has white sand beaches with soft dunes and is surrounded by the beautiful Caribbean Sea.
What Is The Average Ticket Price For Cancun?
The average ticket price for a flight to Cancun is $400 for economy and $1200 for first class. May to November are the cheapest months to fly to Cancun.
If you were to take a flight to Cancun today, here are the average flight rates from some famous cities in the US. Please note that this data is only for reference, and I recommend you always check flight rates when booking a ticket.
| | |
| --- | --- |
| City | Average Flight Rate |
| Orlando | $160 |
| Houston | $183 |
| Asheville | $235 |
| Los Angeles | $280 |
| Dallas | $327 |
| Miami | $438 |
| Detroit | $525 |
| Washington D.C | $567 |
It doesn't matter what time of the year you plan to visit Cancun. You can always use these tips to save on your flight deals.
Check for discounts on airline and travel websites.
Don't stick to one airline. Look for multiple airlines.
Search for different departure dates and departure times within the same month.
Keep an eye on social media for various discounts on airlines.
Best Ways To Travel In Cancun
The best way to travel to Cancun from the US is via flight. Cancun airport has flights from 42 cities in the United States, and the rest of the towns have connecting flights to Cancun.
Let me tell you how you can easily commute in the city.
1. Taxi
At the airport, taxis are readily available and charge around 500 pesos ($25) for a ride to the Hotel Zone. Around town, taxis may offer fixed or quoted rates, with payment only available in cash (including US dollars at a higher price).
You should exchange money at the airport for the best deal.
2. Uber
Uber operates in Cancun, but drivers cannot pick up passengers at the airport and are often unavailable in the Hotel Zone. Lower rates compared to local taxis can be found on the app, but availability is not guaranteed.
3. Public Bus
Take the inexpensive and dependable bus service outside the airport terminals to visit downtown Cancun, Puerto Morelos, Playa del Carmen, Tulum, and Mérida. The bus ride to downtown Cancun costs roughly $5. 
This is ideal if you want to explore the city center, go shopping, or enjoy the nightlife without spending too much.
4. Private Transfers
Private transfers offer comfort and convenience, with drivers waiting outside baggage claim holding a sign with your name. These transfers use comfortable air-conditioned vans, and some companies provide complimentary refreshments. 
It's best to book in advance for prompt service. Prices start at $30 and vary based on travel distance.
Final Remarks
I told you about the cheapest months to travel to Cancun in this article. I went over the hotel and flight rates, and a few trips that can help you save some cash.
Here's a quick recap.
What is the cheapest time to visit Cancun?
If you're looking to save money, the best time to go to Cancun would be during the off-season, which runs from May to November. However, if you're seeking a balance between favorable weather conditions and affordable hotel rates, then January would be the most suitable month to plan your trip to Cancun.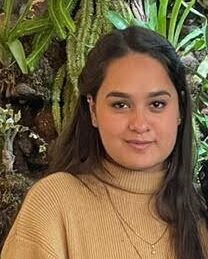 My name is Jeyn Dashner and I am the founder of WanderFever. I have worked as a travel journalist for many years, and exploring new places is my greatest pleasure in life.