Flyus is a legit website, but they need to improve their booking experience. There have been numerous complaints about the website on the Internet.
Travel plans mean lots and lots of money. Everything comes at a whopping price that might disappoint you, from hotels to flights.
However, pro-travelers will always try to work out ways to save money. The most common way would be to book cheap flights through third-party sites.
While people have used various third-party sites to save money, Flyus prices seem too good to be true. Some say they are a scam, while others say they are genuine.
If you want to book a flight on Flyus, you should read this article ASAP. I have elaborated on my experience and shared details on the site to help you plan better.
Is Flyus A Genuine Site?
Yes, Flyus is a registered and genuine site. However, they are known for their lousy service and sneaky price hikes.
If you are making travel plans, I am sure you have come across Flyus. You will see that Flyus has some of the cheapest deals among countless other sites.
Even on Skyscanner, Flyus supposedly offers the lowest prices for flights anywhere. Some people like to take their deals with a grain of salt.
Sadly, their doubts about Flyus are genuine. Flyus may be a registered website, but their dealings are super shady.
First of all, their prices are a marketing gimmick. The site will start billing you more before your payment, citing sudden price hikes.
According to Flyus, this happens because of the dynamic pricing systems of airlines. However, experienced people have already recognized the sneakiness of these claims.
I have faced a similar situation when booking a flight to Seattle. I ignored the first red flag because I was still getting a good deal.
That was my biggest mistake with Flyus. When my flight got canceled, I was left hanging for my refund.
Their customer service could be better, and they prefer to avoid processing refunds. They even don't issue credit points to redeem on future bookings.
So, if you want to book a flight on Flyus, do so at your own risk. Make sure you book through something other than Flyus for emergencies.
Can You Get Refunds From Flyus?
Flyus does have a refund policy in some instances. However, their customer support could be better, and the refunds rarely get processed. 
Expecting a refund from them is a waste of time. You can ask for one, but they will take their sweet time to respond.
You will be lucky to see even a cent of the refund you should get. I haven't got anything so far so I cannot promise you more.
Their terms and conditions are something you should be reading before you make any decisions. I recommend you count that money lost forever. 
How To Get A Refund From Flyus?
To get a refund from Flyus, you must call their helpline number. You can also mail them and get a response from their customer support.
As I've said before, all you can do is try to get a refund. You can call their number and go through all the automated stuff before someone picks up.
Then you will have to convince the representative that you deserve a refund. If the representative is polite, consider yourself super lucky.
If they are rude and downright insulting, don't be surprised. Their main aim is to deny your refund, so they tend to throw politeness out the window.
I suggest you do everything you can to get that refund. Spam them with calls as many times as you can. 
Keep following up with the representatives after the date of the refund has passed. If you don't receive the money, keep calling them until you are exhausted. 
You can also ping them on their social media pages for quicker support. However, you might be left to read in their inbox as well.
Who Owns Flyus?
It is unclear about the real owners of Flyus. The only information available is that their headquarters are in Tampa, Florida. 
The company claims it is based in the USA. You can find very little information on their website.
Their customer support representatives change frequently, so it takes more work to understand. Since the company is not that famous, people have yet to try to find the exact owners of Flyus.
Contact Info
| | |
| --- | --- |
| Location  | 205 North Armenia AvenueSuite 102Tampa, Florida, United States 33609 |
| Contact Number | +18136702359 |
| Website | https://www.flyus.com |
| Email | Not Available |
Final Remarks
So, you now know everything about Flyus. I have shared my experience to make things even more transparent.
If you want to take my advice, I suggest you steer clear of Flyus. They usually hike their prices at the end and don't issue refunds.
If you still need to include something from this article, here is a quick recap.
Flyus is a registered website that has its headquarters in Tampa. However, their dealings are extraordinarily shady and have many bad reviews.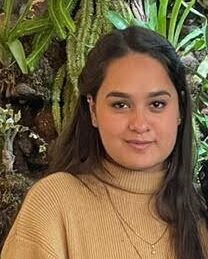 My name is Jeyn Dashner and I am the founder of WanderFever. I have worked as a travel journalist for many years, and exploring new places is my greatest pleasure in life.