Cheapcaribbean is a genuine website for booking cabs, hotels, and flights. However, the website has very bad reviews and is rated below 2 stars. 
The Apple Leisure Group is the original owner of Cheapcaribbean and is the parent company that runs the website. It is a travel website that helps you plan tours and rides around your favorite destinations.
They offer some fantastic all-inclusive travel packages. The company even provides customized tour packages complete with sightseeing and adventure activities.
However, the website's genuineness has been in question very recently. Countless people have complained about the travel company for their poor service and shady practices.
People have left harsh reviews all over the internet, and the company has received less than 2 stars on multiple platforms. The cheap deals and bad ratings have left many wondering if they are legit. 
If you have been making travel plans with Cheapcaribbean, you must read this article before confirming your bookings. I have booked their packages multiple times, so I can tell you about the website in detail.
Is Cheapcaribbean Genuine?
Cheapcaribbean is a genuine website many people use to make travel plans. However, their deals are shady, and their refund policies are a joke. 
When it comes to the company, Cheapcaribbean is actually a genuine and registered company in the USA. They are involved in the travel sector and make travel plans.
The company has a bigger parent company named Apple Leisure Group with several other holdings. However, the company has been facing severe backlash after failing to meet customer satisfaction.
The bad reputation of the website is pretty well known. I'm pretty sure that is why you wonder about its genuineness.
I understand your concerns and have faced difficulties with the company, I have had these questions myself. Now, let me first be clear.
The company is pretty Legit. They even have their headquarters in Pennsylvania, USA.
However, their mode of operation and empty promises is the problem that got them into trouble. They have been scamming people by not making proper refunds even when the company is at fault.
I would understand if the customer was at least partly at fault. However, even after facing genuine issues, most customers cannot get proper refunds or alternatives.
People have been stranded in foreign cities due to cab cancellations and asked to pay extra for new ones. Unnecessary price hikes and unavailability of paid services have made it difficult for customers to enjoy their trip through the Cheapcaribbean website. 
Their refund process is a nightmare, and most people just give up after some time. In some cases, customer service has also been a problem for customers looking for help.
All these problems have made the company untrustworthy and turned people away. At this rate, they are losing way more customers than they are gaining each year.
Can I Get A Refund On Cheapcaribbean?
It's rather difficult to get a refund on Cheapcaribbean. They rarely give out full refunds and offer points instead of cash refunds.
The process is also rather lengthy and requires a lot of patience. They will try their very best not to give you a refund. 
Additionally, they will charge you some 'fees' deducted from the refund amount. A lot of times, this fee won't make sense at all.
You must constantly be on their case and keep bugging them for a refund. Also, you need to check the refund policies on their packages before booking.
Given their reputation, it's best to go for a refundable booking if you want to avoid losing money. In this way, you can at least get some compensation when they don't keep their end of the bargain. 
Their Deals of the Day promotions are also non-refundable, so be careful. All in all, don't opt for a deal that looks too good to be true.
How To Get A Refund From Cheapcaribbean?
Getting a refund from Cheapcaribbean is rather complicated. These guys will do absolutely anything to stop themselves from giving refunds.
The first step to getting a refund from Cheapcaribbean would include calling their helpline number. Now, a receiver will answer the phone and ask about your problems.
They might be cooperative, depending on your luck. However, they will stall you and make many false promises at first.
Next, they will try to convince you about some fault of yours to justify them not giving a full refund. In this case, always hold your ground and don't falter.
They will talk about booking points as their mode of refund. You need to specifically ask for cash refunds.
Cheapcaribbean will try to trick you into a bad deal to avoid being responsible. In this situation, you need to call them every day and get your refund.
If they still don't give you a refund, you need to contact the concerned authorities and file a case. They will take matters further with Cheapcaribbean. 
Can You Upgrade Your Room On Cheapcaribbean?
Yes, it is possible to upgrade rooms in Cheapcaribbean. This is only applicable when booking online from their website.
Cheapcaribbean has some dream deals if you want to upgrade your room during your stay. It even allows you to upgrade a single room when booking for groups.
This feature is great for destination weddings where the couple might choose different rooms for their wedding party. You will also get good deals even when booking more than 10 people.
However, upgrading rooms later will be hazardous for your wallet. In most Care, the prices will soar during your vacation, and you will have to pay the difference yourself.
Final Remarks
So, it must be clear that Cheapcaribbean is not the best travel website. It has had its fair share of customer problems and continues to act out.
Looks like they will never learn. However, you can avoid being one of their victims if you are careful about your travel plans.
Here's a quick recap of what I've talked about. 
Cheapcaribbean is a genuine website but doesn't have a good reputation in the industry. They are rated below 2 stars and have a lot of formal complaints about their name.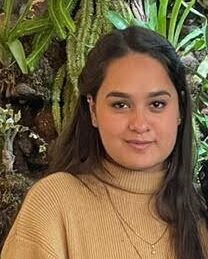 My name is Jeyn Dashner and I am the founder of WanderFever. I have worked as a travel journalist for many years, and exploring new places is my greatest pleasure in life.