The best way to get around Nashville is by car. You can use public transport and private cabs, but a car will be more convenient. 
Nashville is a big city that can be difficult to get around. If you are a tourist, you will need proper transport to go from one place to another.
Private taxis can cost a lot of money and increase your travel expenses. Buses are available, but it is not the ideal way to navigate the city.
If you are new to Nashville or haven't been here before, you might be confused about the transport systems here. Not much information is available on the internet, and only locals can give you a good idea about the place.
Worrying is not necessary because you have come to the right place. This article will explain why a car is the best travel method and how you can get around the city of Nashville.
Is It Possible To Travel In Nashville Without A Car?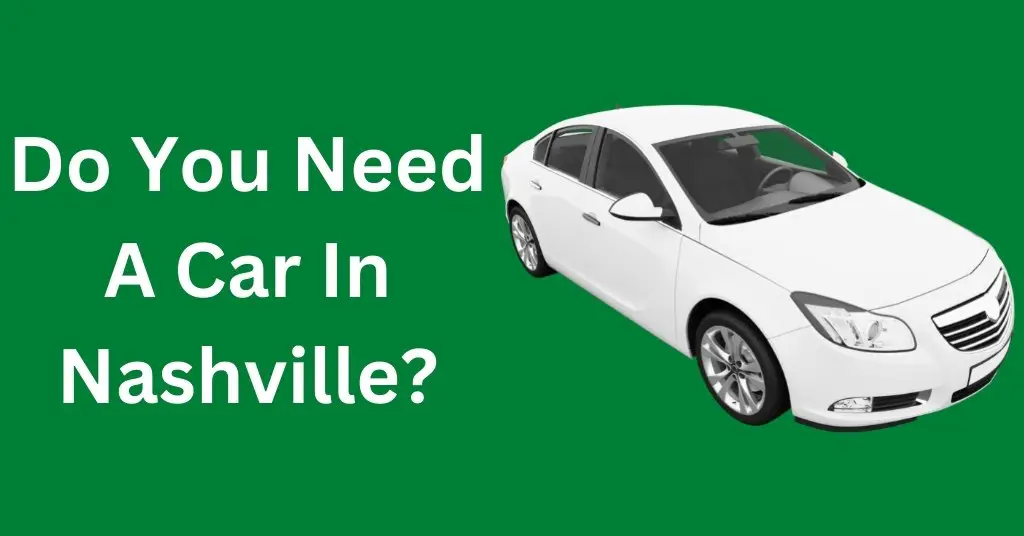 Yes, it is possible to travel in Nashville without a car. However, the best way to travel here would be via private vehicle.
If you are wondering about taking your car to Nashville, let me just put your mind to ease. It is a great idea to bring along your car to Nashville.
A car would help you travel around the big city without spending too much money or time. However, it is not the only mode of transport people use in Nashville.
The people here often avail public transport like buses and cabs to get to their destinations. However, walking or exploring the city on foot is not ideal.
Since Nashville is a big city, the distance between the two destinations can be extensive. If you are a tourist, you will need to travel long distances from one tourist place to another.
In this situation, bringing your car along for transport is better. This will save you a significant amount of time spent traveling.
If you are in a hurry or don't want to travel with many people, you can bring your car along. Most hotels have dedicated parking spaces, so storing your car won't be much of a problem. 
Does Nashville Have Buses?
Nashville also has a good network of buses that run around the city. People traveling to and from the airport can get express buses that cut short the travel time by a huge margin. 
Bus fares in Nashville cost around $2 per stoppage. You can also buy a seven-day pass with unlimited rides at just $20. For teens and people under 19, the bus pass will cost only $10.
Buying a seven-day bus pass will help you save a lot of money. Private cabs are available in Nashville but easily cost 20 dollars on a single ride.
However, waiting for buses can be pretty tedious in Nashville. You might have to wait for long periods to catch a bus and waste your precious time. 
How To Get Around Nashville Without A Car?
You can get around the city by bus and metered cabs in Nashville. You can also use cab services like Lyft and Uber which are operational here.
Nashville takes public transport very seriously. The long distances that need to be covered make it important to have public transport.
The city has a good network of buses that run at meager costs. You can get buses to and from anywhere in the city.
Buses travel from the airport all the way Downtown. They are incredibly cheap, even if you travel long distances.
If you feel uncomfortable taking a bus, you can opt for cab services. Nashville has metered cab services that have fixed fares according to the distance traveled.
Additionally, you can avail of online cab services if you feel more comfortable with them. Uber and Lyft are available here, so you have nothing to worry about.
Online cab services can be great for tourists or solo travelers who don't feel comfortable asking for directions. They can book their cabs through online apps and reach their destination without hassle.
Is Driving In Nashville Difficult?
Driving around Nashville can be slightly difficult because of traffic issues. It experiences frequent jams and slowdowns, especially during rush hours.
While it's best to navigate through Nashville by car, you should be warned about something. The traffic here is nothing short of insane.
The extensive public transport system and the boom in car sales have made it rather difficult to drive through Nashville. People traveling from other cities and the countryside get easily overwhelmed here.
You will experience frequent traffic jams and snarls while driving through the city. Most of these jams take place in populated areas and places where there are too many offices.
Traffic jams in Nashville usually occur during rush hours. Rush hours in Nashville are always in the morning and evening.
If you want to avoid these jams, you must avoid rush hours. You can also try to stay near the less populated areas where rush hours don't occur as much.
Is Uber Available In Nashville?
Uber services are available in Nashville. You can book cabs through the Uber app from your phone and avail of their car services.
The public transport system in Nashville is pretty good. However, the rising population and need for comfort have made people opt for private cabs.
You can get an uber from anywhere in the city.
Usually, ubers in Nashville cost a lot of money, especially during rush hours. However, it is a good option for tourists who prefer comfort and have plenty to spare for cabs.
Uber also allows people to make their bookings 30 days in advance. This feature will enable people to get cabs faster than waiting for their booking.
You can log into the Uber app and book your car for a trip around Nashville. Additionally, taking an Uber in Nashville is much cheaper than metered cabs.
Cabs from Uber charge around 30% lower than regular metered taxis. Therefore, if you already know your destination, it's better just to take an Uber here.
Final Remarks
Now you know that getting a car in Nashville will be the best way to go. However, you must also be aware of the frequent traffic jams that plague the city.
It is not compulsory to bring your car because public transport is avail. Yet, I believe having a car around will be more comfortable and time-saving. 
Here's a quick recap of what I've discussed in this article.
You can bring your car along to Nashville and explore the city. However, public transport and private cabs are also available for people who do not own cars.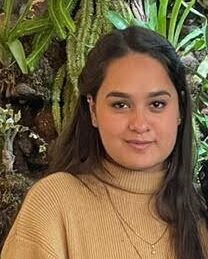 My name is Jeyn Dashner and I am the founder of WanderFever. I have worked as a travel journalist for many years, and exploring new places is my greatest pleasure in life.