Bainbridge Island ferry offers large parking lots for people to park their cars. There are both paid and free options for tourists and locals.
If you are visiting Seattle, you have to visit the Bainbridge Island. It is a quaint island in Washington, just a little away from Seattle.
While it's tedious to travel by road, the Bainbridge Island ferry will take you there faster. But the next logical question that comes to most people's minds is what they will do with their car.
Well, you would park it obviously.
In this article, I will give you all details on where to park when you are visiting Baingbridge Island, along with the price that you can expect to pay for the parking.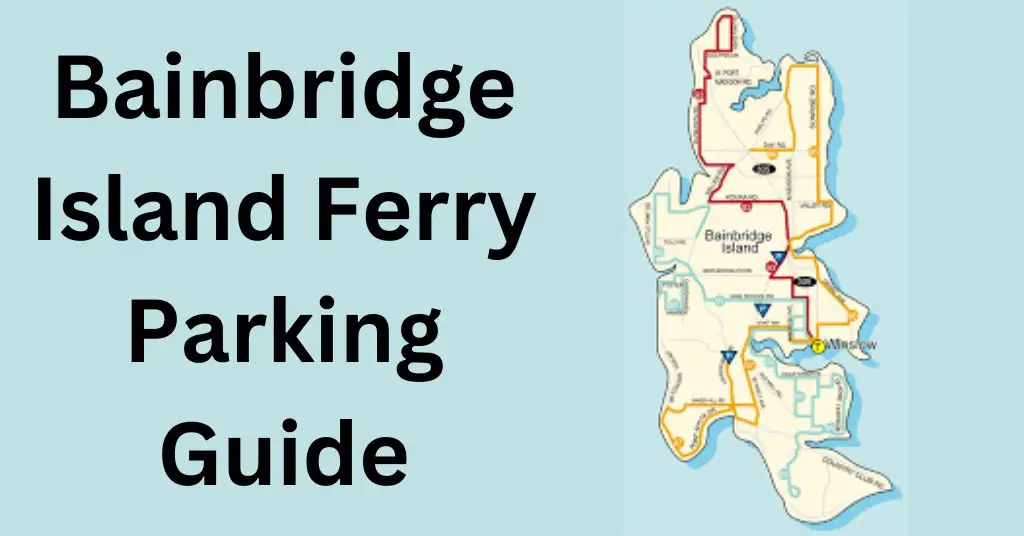 Where To Park When Taking The Ferry To Bainbridge?
| | |
| --- | --- |
| Parking Lots | Prices  |
| Lot #D508 parking | $225.00 per month |
| Lot #D505 parking | $205.00 per month  |
| WSF terminal parking lot | $5-15 (depending on duration and vehicle type) |
| American Legion Post (park and ride) | Free |
| Bethany Lutheran Church (park and ride) | Free |
| Island Church (park and ride) | Free |
There are a total of six parking spaces near the Bainbridge Island ferry. Depending on the duration and place of parking, you will be paying anywhere between 5 to 15 dollars.
Thankfully, there are many parking lots near the Bainbridge ferry. The area has three paid parking lots: Lot #D508, Lot #D505, and WSF terminal parking lot.
All of these parking lots will charge you money on a monthly or hourly basis. The WSF terminal parking lot has parking fees starting from only 5 dollars, and that's the one I recommend if you are a tourist. Here's a map to find its exact location.
But for locals, the best option would be Lot #D508 and Lot #D505 parking.
You can purchase a monthly pass for just over 200 dollars for these parking spaces. The maths works out, and you would end up saving quite a lot of money over the month.
Also, there are some parking spaces near Bainbridge Ferry that offer free parking. You won't have to pay any money to park in these spaces, but they are a bit far off compared to the three parking lots that we've already mentioned.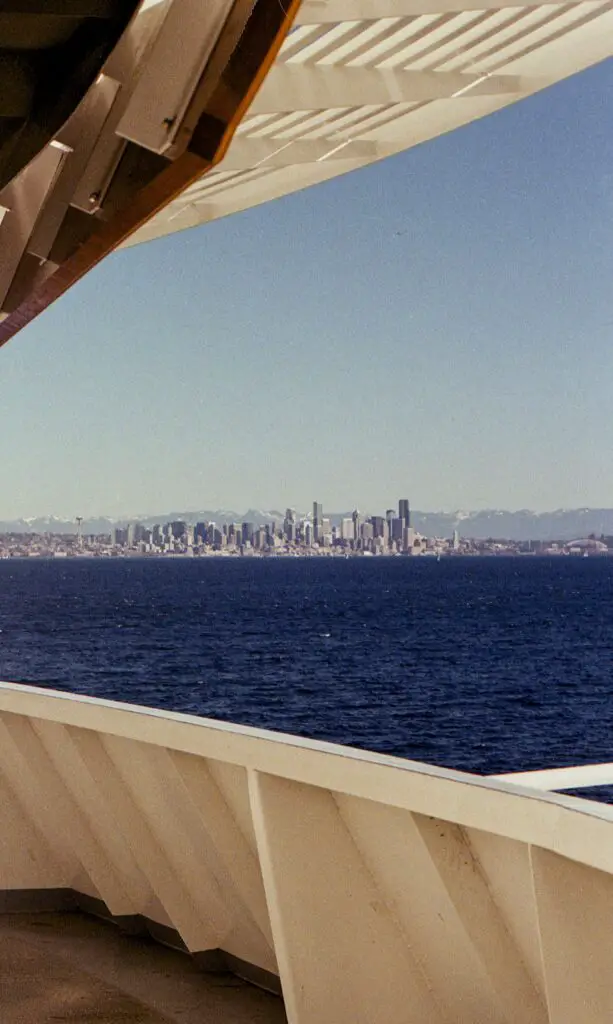 These parking spaces are near the American Legion Post, Bethany Lutheran Church, and Island Church. You only have to park your car here and take the ferry for a quick tour.
If you feel your tour will last well over 3 hours, go for paid parking. Additionally, if you are in the city for almost a month, it would be profitable for you to purchase a pass.
How Do You Take The Bainbridge Ferry With Your Car?
People who bring cars to Bainbridge Ferry can park them in the parking spaces allowed for the ferry. Alternatively, they can pay for their car to board the ferry.
It is entirely possible to take the Bainbridge ferry with your car onboard. However, it does take a lot of money to purchase tickets for your car.
All spots near the Bainbridge ferry are easily accessible by foot. Therefore, you won't need to bring your car for a tour.
Instead, you can park your car on one end and take the ferry yourself. There are three dedicated parking spaces available nearby for your benefit.
How Much Is It To Take A Car On The Bainbridge Ferry?
There are various charges for taking a vehicle on the Bainbridge Ferry. These charges will start at only 25 dollars per vehicle. 
Depending on the size of your vehicle, the charges can increase or decrease. However, the minimum amount you must pay, regardless the size, is 25 dollars.
Additionally, senior drivers or drivers with disabilities are offered a fee concession. Make sure you are well informed about these prices before making your booking.
How Early To Arrive For The Bainbridge Ferry?
If you are a walk-on passenger, arriving 5 minutes before boarding Bainbridge Ferry would be ideal. However, if you have a vehicle, you must come at least 30 minutes before boarding.
People who bring their cars may struggle to find parking spots nearby. There are no provisions for reserving parking spaces, so you will need time to park.
Additionally, people who want to terry their vehicles will need time to purchase tickets. The authorities will take time to process the exact amount for a vehicle of your size.
Therefore, it is always advisable to arrive a little before time. It's better to have spare time on your hands instead of hurrying at the last minute. 
Final Remarks 
Visiting the Bainbridge island can be a wonderful experience, and going there does not have to be this confusing.
In case you have missed anything so far, don't worry. I have included a recap for you down below.
There are six parking spaces allocated for people using Bainbridge Ferry. Three of these spaces have free parking for travelers.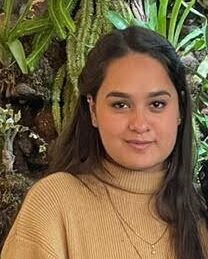 My name is Jeyn Dashner and I am the founder of WanderFever. I have worked as a travel journalist for many years, and exploring new places is my greatest pleasure in life.