Tommy's Tavern and Tap don't offer reservations daily. However, they do take reservations on special days and for private events.
If you live in New Jersey, you must have heard about Tommy's Tavern. It is arguably one of the most popular bars in the state, and rightly so.
Naturally, finding a seat here without a reservation can be difficult. And I understand that it's not always feasible to wait in long lines as such.
In this article, I will tell you about whether Tommy's Tavern accepts reservations, their busiest times, and what I did to ensure that I snag a seat despite the huge crowds.
Can You Get A Reservation At Tommy's Tavern?
No, you cannot get a reservation at Tommy's Tavern on regular days. However, on holidays and special occasions, they do accept prior bookings.
Most guests of upscale restaurants prefer to make a reservation before they show up. But sadly, you cannot do this at Tommy's Tavern and Tap.
To get a seat, you have to wait in their line. They accept walk-in table bookings. Additionally, they will only provide a table if your guests have arrived.
These policies are set in place to avoid cancellations and loss on their part. It also allows them to accommodate people making last-minute plans. They will have months-long waitlists if they start taking reservations, which can be very difficult to manage.
But there's one exception to this rule, Tommy's Tavern does accept reservations for some special dates, when they know they will have a very high footfall. For example, I visited them during Easter week, and was able to reserve a seat by calling a week in advance.
Additionally, they also provide catering for private events. You can even host your private event at the restaurant on prior reservations. 
However, you must remember that the restaurant will approve any event booking at its discretion. Any cancellation on behalf of the restaurant cannot be contested.
You can contact the restaurant and their representatives for further information. They will also inform you about when you can expect to make reservations at the restaurant. 
If you want to try their food, I suggest lining up as soon as it opens. Also, remember to make sure your party arrives on time.
From what I've seen and tasted of the food at the restaurant, the wait will be worth it. However, if you are visiting with elderly or disabled people, I would suggest you skip this place or wait for reservation season. 
You can call on the following numbers to make a reservation.
| | |
| --- | --- |
| Locations  | Contact Number  |
| Edison, NJ | +17329022701 |
| Clifton, NJ | +19739550316 |
| Staten Island, NJ | +17184892201 |
| Freehold Township, NJ | +17325430053 |
| Dear Bright, NJ | +17328425044 |
Who Owns Tommy's Tavern And Tap?
Yvette DellaValle Bonfiglio is the proud owner of Tommy's Tavern and Tap. The restaurant was started by Thomas Bonfiglio.
Thomas Bonfiglio is the husband of Yvette DellaValle Bonfiglio, who now owns the company. Her husband, the founder, passed away back in 2022 at the age of 62.
She now manages and owns the chain of restaurants that her late husband lovingly created. Hopefully, the restaurant will remain in the family and pass on to their two children.
How Many Tommy's Tavern Locations Are There?
Tommy's Tavern has more than 10 locations in the US. The chain restaurant has already made plans to open up more stores in the future.
It was rather surprising to see Tommy's Tavern flourish during the pandemic. This was actually the time when many chain restaurants went under.
However, with its creative thinking, Tommy's Tavern made it possible to open more outlets instead of closing them. Any time spent during the lockdown was used to upgrade the restaurant.
This helped them to create a new space adhering to the rules of social distancing. Hence, they continued to serve people and add more locations to their business.
What Are The Best Dishes At Tommy's Tavern?
The best dishes at Tommy's Tavern include poke bowl, chicken wings, lobster bisque, and penne vodka with chicken. Their cocktails are also worth trying.
I tried their signature cocktail, the Tommy's Margarita, which was expertly crafted and had just the right amount of sweetness. The beer selection was also impressive, with various local and craft options available.
For my main course, I ordered the lobster bisque, which was cooked to perfection and served with a side of roasted vegetables. The chicken wings were also incredibly flavorful and perfectly seasoned.
You will find everything from sushi to pizza at Tommy's Tavern and Tap. I would also recommend their chicken salad sandwich, which seems to be a customer favorite.
Final Remarks 
In this article, I gave you a few tips and tricks to ensure that you always manage to snag a spot at Tommy's Tavern.
In case you have missed anything so far, don't worry. I have included a recap for you down below.
Tommy's Tavern and Tap usually don't take reservations on regular days. However, they offer to host private events and take holiday reservations.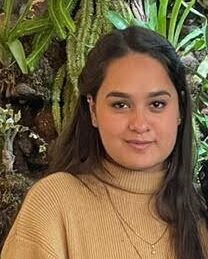 My name is Jeyn Dashner and I am the founder of WanderFever. I have worked as a travel journalist for many years, and exploring new places is my greatest pleasure in life.