Yes, ASAP Tickets is a legitimate travel agency that provides cheap airline tickets worldwide. They aim to provide the best flight deals that might not be available online and have personalized 24/7 customer support.
The company is a proud American Society of Travel Agents (ASTA) member and is accredited to work via Airlines Reporting Corporation's (ARC) transaction settlement system. It is also an accredited Better Business Bureau (BBB) member with the highest rating. It is accredited by the International Airlines Travel Agent Network (IATAN).
But, what are the benefits of booking through ASAP Tickets? Is the company trustworthy?
If you have the same questions, this article is for you.
By the end of this article, you will be sure enough to make your choice.
How Legit Is ASAP Tickets?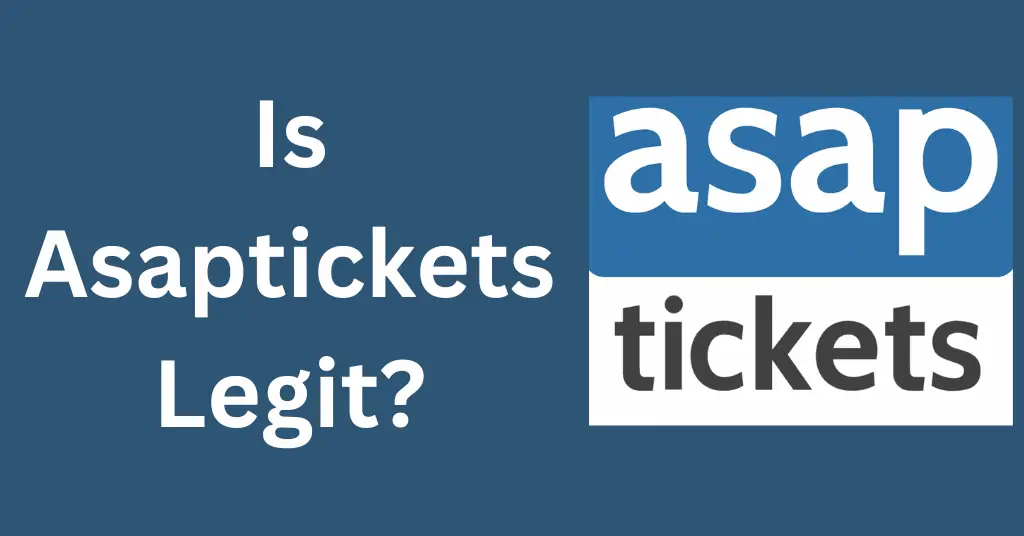 ASAP Tickets is a legitimate and reliable travel agency that provides booking services for flights, hotels, and other travel-related services.
ASAP Tickets has been in this industry for over two decades. The company plans to open new offices and solutions for independent agents. Its reliability has been proven over the years, and it looks forward to widening its prospects.
Some of the services offered by ASAP Tickets include the following.
1. Airfare 
The company provides access to a wide selection of flights from major airlines, including economy, premium economy, business class, and first class.
2. Hotel bookings 
ASAP Tickets offers a range of hotel options for travelers, including budget-friendly options, luxury hotels, and everything in between.
3. Vacation packages 
The company also offers vacation packages that include airfare, hotel accommodations, and other travel services, allowing customers to save time and money.
4. Concierge Service
Every ASAP Tickets client can benefit from the complementary Concierge Service that the company provides.
5. Customer support 
ASAP Tickets provides 24/7 customer support, booking and travel planning assistance, and support throughout the trip.
Can You Get A Safe Refund From Asaptickets? 
In case of cancellations using ASAP Tickets, you must cancel your bookings at least 24 hours in advance. If you fail to cancel your ticket, the ticket will be treated as a "No Show."
Thus, the ticket automatically loses its value, and it cannot be exchanged or refunded. Suppose you have a paper ticket rather than an e-ticket. In that case, you must return the paper ticket to ASAP Tickets to process any refund or exchange.
If you need reservation changes, you are supposed to contact their Customer Service Department at (800) 750-2238 to speak to their representative. They will guide you through the appropriate authorization forms. 
Once submitted, the customer service representative will then process your request. The discounted tickets are mostly non-refundable and non-exchangeable. 
However, the restrictions vary, depending on the airline. Airlines that allow exchanges or refunds might charge penalty fees for the service. 
Inquire with your travel agent about the applicable fees for any modifications at the moment of the purchase. Penalty fees are subject to airline rules. 
Ultimately, the best way to ensure a safe and secure refund is to work directly with the company and follow its established process for requesting and processing refunds. If you have any concerns or issues, it is recommended that you raise them directly with Asaptickets customer service.
What Are The Main Issues With ASAP Tickets? 
ASAP Tickets may be one of those few companies that do not pose any difficulties to its customers. They have no significant drawbacks that question the company's reliability.
Some common issues that travelers may face when booking with any travel agency include issues with flight cancellations or changes, problems with hotel bookings, and issues with customer service. Customers may also need help with pricing, such as unexpected fees or changes in the cost of their booking.
The airline may require you to pay additional fees at the airport if your baggage exceeds certain limitations, such as the number, weight, size, and dimensions of your bags. Some airlines do not offer complimentary baggage allowance, and ASAP tickets take no responsibility in this case. 
Baggage allowance policies and baggage fees can vary widely and are subject to airline change at any time. You should check directly with the airline for the latest baggage allowance information.
If you encounter any issues with your booking, it is best to raise them directly with Asaptickets customer service. They will be able to provide you with the information and support you need to resolve any issues and ensure that you have a positive travel experience.
They might show you certain offers on some packages. When you are about to book them, the recommendations may disappear. Other than this and other common issues, there is no severe drawback.
How Is Their Customer Service? 
The customer service of ASAP tickets is commendable, and they deserve recognition. Their service is professional and forthcoming, and they are respectful and empathetic. 
You can have personal travel managers who help you find and book airline tickets according to your budget and flight preferences. In case of any issues with your booking, you can directly approach their customer service. 
Once you approach them, they respond without much delay and are incredibly patient while dealing with the problem. They will help and guide you in every way possible and solve any unseen issue.
They are polite and kind if they cannot resolve your concerns. The company's customer service is available daily, and you can contact them through call or email. 
You may contact them through the following means.
Email

[email protected]

 
Contact US/Canada
+1-800-750-22-38
Philippines 
(+632) 8672-7896
Spain 
+34-911-881-607
Italy 
+39-06-94809637
Israel 
+972-3-7219252
Great Britain 
+44-203-695-0964
Who Owns ASAP Tickets? 
ASAP Tickets started as a family business in South San Francisco, CA. It was founded in the year 2001 by Alex Weinstein.
ASAP Tickets is headquartered in San Francisco Bay, West Coast, in Western Us. Only a little information is disclosed regarding the co-founders and other details on the website. 
Final Remarks
By now, I am sure you know many things about ASAP Tickets and their policies. I addressed all your suspicion regarding the same through this article so you could understand it better.
Let us go through the article in brief.
ASAP Tickets is a genuine website, and you can trust it with your bookings. It provides quality service, and its customer support is also great.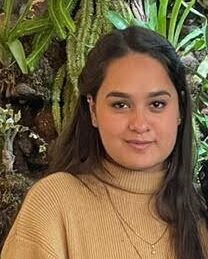 My name is Jeyn Dashner and I am the founder of WanderFever. I have worked as a travel journalist for many years, and exploring new places is my greatest pleasure in life.