Zezgo Car Rental is a global car rental company that operates in many countries.
Zezgo is a car rental company that was founded in the year 2018 to target quality over quantity. As a premium car rental service, Zezgo Rent A Car focuses on high-quality service at a reasonable price.
Their vision is to become the leading car rental company while maintaining an unbeatable reputation. They strive to attract customers through natural business growth, rather than solely by offering the cheapest rates.
But is Zezgo a safe car rental? Are their prices competitive?
These are the questions that I will be answering in this article, along with many others. Let's begin!
Is Zezgo A Legit Company?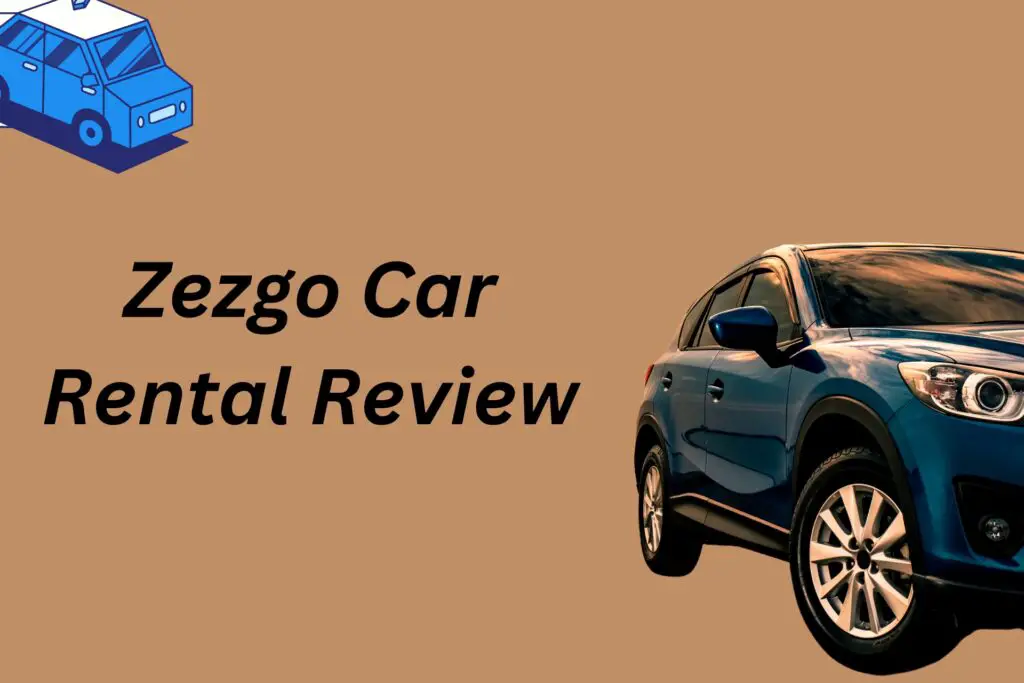 Yes, Zezgo Car Rental is a legitimate company that operates in several countries worldwide. The company is registered and licensed in each country it operates in and follows the laws and regulations governing the car rental industry.
The company offers many vehicles, including economy, midsize, luxury cars, SUVs, and vans. Zezgo Car Rental provides GPS rental, child seats, and additional driver options.
When I booked my car rental with Zezgo, I found their website to be user-friendly and straightforward. I quickly selected the dates, location, and type of car I wanted. Everything seemed transparent and easy to understand.
At Zezgo, I found a variety of car categories to choose from. They have compact cars for budget-conscious travelers, sedans for those who prefer more room and comfort, and even SUVs for families or groups that require more space.
Their website allows you to search and filter the available vehicles based on factors such as price, car type, and transmission options, making it easy for me to find a suitable rental car for my trip. In my experience, their fleet variety ensures that they can cater to the needs and preferences of different customers.
Let us look at some of the categories of vehicles they offer.
| | | | | | | |
| --- | --- | --- | --- | --- | --- | --- |
| Mini | Economy  | Compact  | Intermediate  | Standard  | Full-Size | Premium  |
| Chevrolet Spark | Fiat Panda | Peugeot 206 | Toyota Corolla  | Nissan Altima | Dodge Journey | Mercedes-Benz E-Class  |
| Hyundai EON | Mitsubishi Mirage | Opel Astra Classic  | Peugeot 301  | Skoda Octavia | Hyundai H1 | Chevrolet Trax  |
| Dodge Grand Caravan | Kia Picanto  | Nissan Versa  | Nissan Sentra  | Hyundai Elantra  | Nissan Altima | Peugeot 2008 |
| Flat 500 C | Nissan Micra | Mazda Zoom  | Seat Alhambra  | Mitsubishi Pajero | Ford Transit 15 Seater Mini Bus | Hyundai Santa Fe  |
| Citroen C1 | Space Star | Ford Focus  | Vauxhall Zafira  | Mercedes-Benz C-Class  | Nissan Qashqai  | VW Tiguan |
My Experience
Once I arrived at the rental location, there was only one shuttle van working that day, and I had to wait for a while before being transported to the rental office. Upon arrival, it was evident that the staff was professional, despite some communication barriers due to language differences. A few customers on Yelp reported similar experiences, mentioning that the shuttle bus came quickly and the process was smooth.
When it was time to return the car, I had an unexpectedly long wait time of around 40 minutes. The employee handling my return had some language barriers, making it harder to communicate. Nonetheless, after completing the necessary procedures, I handed over the keys and left the drop-off location.
Pricing and Fees
From my experience, Zezgo offers competitive rental rates for its customers. For example, when renting a car at their Tirana Airport location, I received a brand-new car at an excellent price. However, it is essential to be aware that rental prices can vary depending on factors such as location, duration, and type of vehicle.
It's also worth noting that some customers have reported misleading pricing on their Trustpilot reviews. For instance, one customer mentioned that the initial quote of $138 USD for a week, but the final price ended up being approximately $420 USD. To avoid any confusion, I would recommend thoroughly reading the pricing details before confirming your reservation.
Additional Charges
When renting with Zezgo, be prepared for potential additional charges that may not be included in the initial quote.
In my experience, it is necessary to budget for fees such as these when renting a car. It's best to ask in advance about any possible additional charges, as well as research local toll road procedures and prices to avoid unexpected expenses during your trip.
As a wise choice, always go through the rental agreement thoroughly and clarify any doubts you have before signing. This practice will prevent any misunderstandings and ensure a smooth rental experience with Zezgo.
How To Book A Car Through Zezgo? 
Zezgo Car Rental works like most other car rental companies, with a few differences in the process. You need to make the reservation, and a credit card is generally preferred during the process.
Here's a general overview of how Zezgo Car Rental works.
1. Reservation
You can make a reservation with Zezgo Car Rental through their website, mobile app, or by calling their customer service center. You'll need to provide information such as the rental location, rental dates, and type of vehicle you want to rent.
2. Pick-up
On the day of your rental, you'll need to visit the rental location to pick up your car. You must present your driver's license, a valid credit card, and reservation confirmation to the rental agent. You'll also need to sign a rental agreement that outlines the terms and conditions of the rental.
3. Vehicle inspection
Before driving off the rental lot, you'll need to inspect the vehicle to ensure no existing damages. Document any damages with photos and inform the rental agent if you notice any cracks.
4. Driving 
Once you've inspected the vehicle, you can begin your rental period. Adhere to traffic laws and regulations and be cautious on unfamiliar roads.
5. Return
On the last day of your rental, you must return the vehicle to the rental location. Make sure to fill up the gas tank and return the car in the same condition as when you picked it up. The rental agent will inspect the vehicle for damages and finalize the rental agreement.
Zezgo Car Rental also offers additional services such as GPS rental, child seats, and roadside assistance, which can be added to your rental agreement for additional fees.
Is Zezgo Expensive? 
Zezgo Car Rental's prices can vary depending on various factors, such as the location, type of vehicle, rental duration, and time of year. Zezgo Car Rental may only sometimes be the cheapest option, but it's generally considered competitive.
The major drawback of Zezgo is that they would only let you rent if you purchase their insurance for $80. Also, the quoted price does not include insurance, and they will only honor the rental reservation if you buy their insurance.
To obtain the advertised unlimited miles, you need to take their insurance. If you opt to use your insurance, the miles you can drive daily will be reduced to 100, and you will be required to provide a deposit fee of $2500.
One way to get the best deal on a rental from Zezgo Car Rental is to book in advance and check for any promotions or discounts that may be available. 
It's also important to carefully read the rental agreement to understand potential fees or charges, such as additional driver fees, underage driver fees, or insurance options.
They pull on multiple additional costs for fuel, tolls, and parking fees. They also do not provide any alternative car if you wish for one.
How To Get A Refund In Zezgo? 
Generally, the amount paid on Zezgo car rental is nonrefundable, and they usually do not compensate. Yet, to request a refund from Zezgo, you'll need to contact the company's customer service center directly. 
To receive a reimbursement for your voucher, if eligible, you must send a written request to the specified address within five business days of the voucher's reservation start date. 
The address is TL International Group Ltd T/A Zezgo Rent A Car Suite 501, Regency House, 91 Western Road, Brighton, BN1 2NW, United Kingdom.
Here's a general overview of the steps to request a refund.
1. Contact customer service
You can reach Zezgo's customer service center by phone, email, or through their website's contact form. Explain the reason for your refund request and provide any necessary details, such as your reservation number, rental dates, and rental location.
2. Provide documentation
Depending on the reason for your refund request, you may need to provide documentation such as a receipt, rental agreement, or proof of payment.
3. Wait for confirmation
Once you've submitted your refund request and any necessary documentation, you'll need confirmation from Zezgo Car Rental. The company will review your request and contact you for further information if required.
4. Receive a refund
If your refund request is approved, Zezgo will process the refund according to their policy. Depending on the payment method used, it may take several days for the refund to appear in your account.
It's important to note that Zezgo refund policy may vary depending on the location and circumstances of your rental. Read the rental agreement and understand the company's refund policy before making a reservation.
Final Remarks
Though car rentals are in use now, many individuals hesitate or need clarification about whether they should opt for them. In this article, I mention all the features you need to know before using Zezgo car rental.
Let us have a summary of the article.
Though Zezgo car rental is a legitimate company that has been operating since 2018. They specialize in premium cars, and although they can be inconsistent, are generally regarded as a decent car company.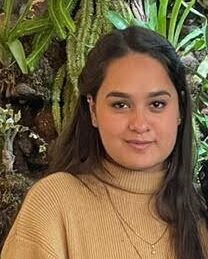 My name is Jeyn Dashner and I am the founder of WanderFever. I have worked as a travel journalist for many years, and exploring new places is my greatest pleasure in life.