Marco Island ranks as one of the most expensive destinations for travelers, costing an average of about $2200 per person for a seven-day trip. Round trip flight costs to RSW airport are somewhere between $700 to $1000.
Marco Island is home to world's some of the most beautiful beaches. However, it is so expensive that spending $300 per day of your stay is unavoidable.
However, the question remains if Marco Island is really that expensive. If so, how much does the trip around the island cost, and what is the best month to visit?
This is what we will be covering in this article. I will break down the cost of all the factors involved in a week-long trip and try to find cheaper alternatives too.
Though more famous for its world-class and scenic golf courses, we will only try to understand how to make this trip more affordable and enjoyable. So, let's buckle up and discuss more on this below.
Is Marco Island Expensive To Visit?
A week-long trip to Marco Island can cost over $2000 per person, despite being on the budget for travelling. It is one of the most expensive islands to visit.
Marco Island is a barrier island in the Gulf of Mexico off Southwest Florida. The largest and the only developed land in Florida's ten thousand islands, Marco Island's tropical climate and proximity to the ocean are huge lures.
Away from the saturated beaches of Florida, it is considered a slice of paradise surrounded by sun-washed white beaches. The serene marshlands around the island are another huge attraction.
Marco Island has been a holiday destination for families as well as students from universities since the early 2000s. 
However, in recent years, everything seems to have become more expensive to cope with the demand.
From hotels like Hilton and Marriott upgrading and enlarging, to the number of beach activities being limited and luxurious, we can assess that the demand is very high and consequently the prices have also gone higher.
The sudden influx and interest of the tourist population could be a reason for an expensive stay, however, renting a home or a condo costs cheaper. 
Of course, that means one has to do all their chores by themselves, like making the bed or doing laundry, or making food if you're eating in for the night.
How Much Does A Marco Island Trip Cost?
A solo trip to Marco Island on a budget could cost anywhere between $1900 to $2400 per person. To adjust your week-long trip on a tight budget, lodgings or rented condos are a better option.
Marco Island is one of the most famous and expensive tourist destinations around the world.
An average cost of living per day on a tight budget could be anywhere between $200 to $300 per person. This includes food, travel, lodgings, sightseeing, etc. 
As compared to other holiday destinations, it could be considered quite expensive.
A round-trip flight for economy costs somewhere between $700 to $1000. Taxi to and from the airport could cost around $120 and it is a 55 minutes drive.
Since there is no Uber available near RSW airport, it is advised to either avail of the taxi services outside the airport or look for a rental. 
Food, travel, and sightseeing could alone cost somewhere between $80 to $160 on average. This includes all the daily expenses excluding the water sports near the beaches.
Hotels or lodgings do not ever go cheaper than $90 to $120 per night. For a one-bed vacation rental, it could cost you around $100 per night.
So, on average, the cost for a week-long trip to Marco Island could come out to be anywhere around $2000 even if you're on a tight budget.
What Is The Best Month To Visit Marco Island?
The best time to visit Marco Island is during the spring or the winter season. However, if you're looking for a cheap stay at Marco Island, visiting in July might be the best time.
The spring season is the time when most people come to visit Marco Island.
It is the perfect time to visit the island when the temperature is around 70°F and it is not as rainy as compared to other months. 
This is also the time when everything is expensive on the island. From hotels to BnBs and restaurants, everything is expensive and overcrowded.
Another good time to visit the island might be in December. If you're tired of the cold temperature in your city, visit Marco Island where it is warmer as compared to the cities in the north. 
However, if you're looking for a cheap stay at Marco Island, visiting in July might be the best time. The temperature is higher than 90°F and it is also very rainy.
Are There Cheaper Alternatives To Marco Island?
Sanibel Island and Key West Island are just as beautiful as Marco Island and could cost about $1500 for a week-long stay.
Round-trip flights to Sanibel Island generally cost somewhere around $120 to $150. Taxi fares from RSW could be about $50 – $65 for a 35-minute drive.
The average cost of living per day is about $150 – $200, including food, travel, and lodging.
Key West, Delray Beach, Fort Myers Beach, Islamorada, Anna Maria Island, etc are all quite scenic. These all cost half as expensive as Marco Island, if not more.
Final Remarks
There was not a lot of compiled information on the internet regarding the budget breakdown of the stay on Marco Island and the best as well as the cheapest month to visit Marco Island. In this article, I tried to tackle that by creating a definitive guide on the subject.
Here's a quick recap.
Is Marco Island expensive for travelers? Marco Island costs an average of about $2200 per person for a seven-day trip. Round trip flights cost about $1000 while hotels cost about $120 per night.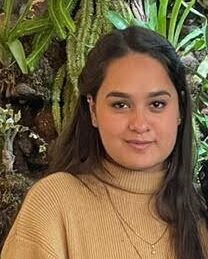 My name is Jeyn Dashner and I am the founder of WanderFever. I have worked as a travel journalist for many years, and exploring new places is my greatest pleasure in life.