Gold is not that cheap in Mexico. Silver is relatively cheaper here as compared to gold.
Many people have this notion in their heads that gold is cheaper in Mexico. Sure, the country does offer a host of things at a more affordable rate.
It even charges people way less for silver than we do in the USA. Keeping this in mind, I did undertake a shopping expedition in Mexico to look for cheap gold jewelry.
My findings on this quest will surprise you a lot. First and foremost, gold only appears cheaper here but not as you will assume.
If you want to purchase gold jewelry in Mexico, I suggest you read this article carefully. To help you out, I have detailed all the possible factors that come into play when buying gold in Mexico. 
Is Buying Gold Jewelry In Mexico Cheaper?
Buying gold jewelry in Mexico might be slightly cheaper. However, the sole reason for this is that Mexico uses inferior-quality gold.
People spreading rumors about gold being cheap in Mexico are not entirely wrong. It is cheap but due to other reasons.
Gold is always measured in Karatage, which is marked by a K. The purest form of gold available in 24k or Karat.
Now, when the karatage of gold is reduced, it means there are more impurities in the metal, and the total amount of gold is less than 24k. Gold jewelry is not made from 24k gold since it can get dented and broken easily.
Therefore, jewelers use anywhere from 8 karats to 22 Karat of gold to make their jewelry. The most popular gold karatage in Mexico is 10-14 Karat.
People rarely make jewelry in the 22-karat range. Now, the lesser the karatage, the lower the prices.
Therefore, gold jewelry in Mexico may appear to be very cheap. However, if you buy 22-karat or 24-karat gold, the prices are similar to the USA.
If there is any difference in the price, it's almost negligible. Moreover, the prices of ornaments are lower because the making charges for jewelry are also lower than in the USA.
Therefore, buying gold jewelry may be more profitable. However, the same cannot be said for buying gold bars and coins in 22 or 24 Karat.
How Can I Buy Gold In Mexico?
You can buy gold in any local jewelry shop in Mexico. However, always ensure you get proper certification about the karatage when purchasing gold.
Tourists and locals can visit any gold jewelry store in Mexico to buy gold. You can specifically ask for gold jewelry or coins at the store.
Most Mexican gold jewelry stores have debit and credit card facilities available. If you have an international card, it will be easier to purchase. 
Additionally, you can also offer cash or pesos when buying gold jewelry. Always make sure you know about the karatage to ensure transparent pricing.
I would recommend buying from big cities to avoid getting scammed. The prices may seem too good to be true in a few places.
In these instances, you must avoid those stores and look for present-day gold prices to avoid buying impure gold. You can also look for certified gold sellers in the city and buy from them through references. 
Is 14k Mexico Gold Real?
14k Mexican gold is real gold. The meaning of 14k gold is that it contains 58.3% of gold, and the rest are other metals.
When buying gold, you will notice that they are priced by karatage. As I've mentioned, this signifies the amount of pure gold used to craft jewelry or coin.
By international standards, 14k gold will have around 58% real gold. The rest of the alloy is made of other metals like copper, brass, etc.
You can be sure that 14k gold is also real gold. This combination is mainly used to set diamond jewelry since it's harder than 18k or 22k gold. 
The color of 14k gold might be lighter due to the lower percentage of gold in it. Additionally, they come in silver and rose gold polishes as well.
All these are gold but in different colors. You can specifically request 14k yellow gold if that is what you want to purchase. 
How Much Is Gold In Mexico Vs. The USA?
One ounce of 24k gold in Mexico is approximately $1,643.68. The price of gold in the USA is roughly $1,671.00 per ounce.
When you compare the current gold prices in the USA and Mexico, there are only two-digit differences between them. The cost of gold will rise and fall according to the market.
However, the difference between the two mostly remains the same. The minor difference in the price won't matter to you anyway.
If you consider traveling and boarding costs in Mexico, buying gold in the USA will be cheaper. You can purchase jewelry in Mexico, but you will be charged customs when entering the USA.
It's best to just walk into a gold store in the USA and buy here instead. If you are having a trip to Mexico and come across a beautiful design, I will say go for it.
It is rather difficult to find lightweight and designer jewelry in the USA, so you can look for some in Mexico. If you know some gold jewelers back in the States, you can just bring the design and ask them to make it here.
Final Remarks
Gold is a luxury product that not many people can afford. However, the sheer luxury of the metal makes many people long after it.
As someone who loves having some pristine gold jewelry, I will agree that it's hard to stay away. It's a good investment due to the ever-rising prices and can quickly become a family heirloom.
However, buying gold in Mexico to save money is a bad idea. If you want to know why, here's a quick article recap. 
Gold prices in Mexico are similar to that of the USA. Purchasing gold in a different country like Mexico will be way more expensive when combining traveling costs.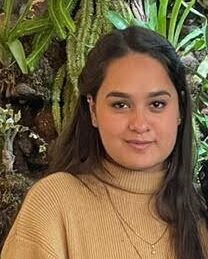 My name is Jeyn Dashner and I am the founder of WanderFever. I have worked as a travel journalist for many years, and exploring new places is my greatest pleasure in life.