Bikinis are not the preferred type of swimwear in Mexico. People in Mexico usually wear a swimsuit or beach clothes when they go for a swim.
People in the USA often think wearing bikinis is a norm in every country. However, quite a few nations don't precisely like people wearing two-piece bikinis for the beach.
Mexico is, in fact, one of those countries where bikinis are frowned upon. I was shocked when I visited the country for a short vacation.
Mind you, like any other American citizen. I thought wearing a bikini would be expected at the beach. However, the norms of Mexico say otherwise.
It's an honest mistake that won't get you into trouble. Yet, you should investigate when you pack clothes for a beach trip to Mexico this summer.
If you have a nice, relaxing beach trip in mind, you need to know these swimwear norms in Mexico that will help you. Since I have taken multiple vacations here, I will be able to guide you on the matter.
This article will talk about the various swimsuit norms in the country. Additionally, I will include a good amount of information on what you can wear at the beach when visiting Mexico. 
Are Bikinis Allowed In Mexico?
People usually don't wear bikinis in Mexico. Tourists who visit the beaches here must carry proper swimsuits and beachwear when planning a trip here.
Women do face a lot of problems when wearing bikinis in Mexico. It's not like the attire is illegal or banned in the country.
However, since the people here are not used to them, wearing one might be slightly uncomfortable. You will not only feel slightly awkward but also make the locals a little uncomfortable. 
Bikinis will draw a lot of attention that is mostly unwanted. You will be gawked at or stared at and even face some unwanted comments from the locals.
Some private spaces, like hotel pools, are where you can wear a bikini. However, public beaches don't usually see people wearing one.
You will find plenty of alternatives in your city if you mistakenly carry a bikini. A coverall will also be extremely handy when traveling here. 
The beaches here won't have people running around in bikinis at the beach, so it's best you avoid them entirely. Also, wearing a bikini is not a good idea because the tan lines make you look odd.
Bikinis will be far from your mind if you are visiting rural Mexico. You won't even feel comfortable wearing spaghetti or crop tops due to the constant staring and weird comments.
It's not like anyone will come and outright tell you to change, but you will feel like doing that anyway. Swimsuits will be your best bet when you decide to go for a beach trip.
No such policy applies to men, so you will be slightly disappointed to see men in only shorts running around carefree. Unfortunately, there is nothing you can do about the situation. 
Are Bathing Suits Allowed In Mexico?
Yes, bathing suits are allowed in Mexico. They are much more welcome than bikinis and popularly worn by the locals.
Mexicans follow proper dress codes when it comes to beachwear. They do believe that an appropriate swimsuit is an ideal outfit for a trip to the beach or a public pool. 
You will even find plenty of shops selling amazing swimsuits at the beachside. They come in cool tropical prints and colors that you won't get in the USA.
Additionally, the prices here are super low, so that you can shop around without any care. It will save you a lot of bag space if you buy one here and use it for your beach tours.
On the way, you will also save quite a few bucks and have plenty leftover for fun activities. You can also bring them back and add them to your beachwear collection.
There will be choices between a two-piece or one-piece swimsuit. I would go for a two-piece since it's more comfortable and convenient at the same time.
Which Country Doesn't Allow Bikinis?
Countries like Mexico, Maldives, India, Spain, and the Philippines don't allow bikinis on the beach. Additionally, most Islamic nations don't allow bikinis in their country.
Unfortunately, there are a host of countries that don't allow bikinis at their beaches. While some countries have banned them entirely, others have strict restrictions.
Even parts of France don't allow bikinis as the locals have spoken against them. In India, bikinis are only seen in Goa and nowhere else.
In most cases, you can still wear them at swimming pools in your hotel. But wearing them in public will draw too much unnecessary attention.
If this is not bizarre enough, even swimsuits are not appropriate in many countries. Some nations prefer their people and tourists to wear swim shorts or just regular clothes for a beach day.
What Can You Wear To The Beach In Mexico?
You can wear swimsuits, shorts, beach dresses, and coveralls in Mexico. Additionally, you can just wear your regular clothes for a swim at the beach.
As weird as it sounds, it's common for people to wear normal clothes at Mexican beaches. You will be surprised to see people taking a swim in pajamas, sweatpants, tees, and tanks.
However, if you are slightly conscious of your dress choice, there are other options you can try. I have provided a small list of clothing articles that will be your perfect outfit for a beach day in Mexico.
1. Swimsuits
Swimsuits are a popular choice for people visiting Mexican beaches. The locals there accept them as the ideal choice for taking a beach trip.
Plenty of stores sell different types of swimsuits for the beach. You can also carry one from your country to avoid spending extra money.
2. Shorts
Shorts are the second-best choice for people who do not want to buy swimsuits. You can pair them with some tank tops or tees for a casual beach look.
Mexico sells some cute shorts with floral and tropical prints that are perfect for the occasion. Depending on your preference, you can also wear a crop top with these shorts. 
3. Beach Dresses
Beach dresses are also an excellent option for people who prefer one-piece swimwear. You can go for absolutely any kind of dress as long as it has a decent length.
I would suggest avoiding wearing light colors if you decide to swim. They may become transparent in water and cause you a lot of embarrassment. 
4. Coveralls
Any coverall can be good enough for a beach trip in Mexico. It will allow you to wear your bikini without receiving stares and comments.
However, I would not advise you to take them off when swimming. You can keep them on and take a dip to avoid hurting their sentiments.
Final Remarks 
Swimsuits in Mexico can be a good idea only if you plan to stay in a luxury hotel. You can try to be bold and wear one publically. 
However, constant staring and ogling will make you uncomfortable and dampen your mood immensely. Fighting with the locals is also not recommended since you are in a different country.
You will find plenty of alternatives to wear on Mexican beaches if you want a good and uneventful trip. Here's a quick recap of what I've spoken about on this matter.
You cannot wear bikinis at public beaches in Mexico. The better alternatives to bikinis would be swimsuits, shorts, and coveralls.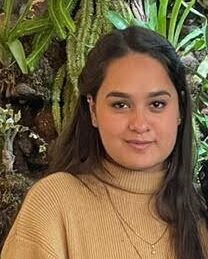 My name is Jeyn Dashner and I am the founder of WanderFever. I have worked as a travel journalist for many years, and exploring new places is my greatest pleasure in life.