Bars and Pubs without licenses generally close at 11 PM in England.
Pubs and England go like bread and butter. Pubs are almost as crucial to the British as their monarchs, with the first pubs claiming to be hundreds of years old.
In England, and by extension Britain, pubs are great places to drink your favorite alcohol and the very focus of community life in cities, towns, and even villages.
The British pubs we know today started as Italian wine bars, dating back almost 2,000 years!
When Romans set foot on British soil, they brought Roman Roads and Roman Towns, and at the heart of these towns were Roman pubs called 'tabernae,' the root word for the tavern.
British people loved their ale then as much as they do now, and taverns, inns, and alehouses were collectively known as public houses, which later became just pubs.
As pubs have evolved, they have also developed new rules and regulations. If you plan to visit England soon, you'll need to know more about pubs and their times. In this article, I will be going over English pubs, what time they close, why they close at said time and some other things you might find helpful.
When Do Pubs Close In England?
Pubs in England often close around 11 PM but can extend this with a license.
While many pubs in England close at 11 PM, they can obtain a license to extend this time to close any time between 11 PM to 5 AM.
Until 2005, the standard closing time for pubs across England was 11 PM. This changed drastically with the Licensing Act 2003.
This Act allowed English pubs to effectively operate 24 hours a day by applying for a license to extend their working hours.
Seeing how significant pubs are to British culture, most city bars have permits that allow them to operate way past 11 PM.
In big cities like London, some establishments have 24-hour licenses and usually have discos attached to them that open around 10 PM until 2 AM on weekdays and 5 AM on weekends.
When Can Pubs Serve Alcohol In England?
Pubs can serve alcohol as per their permit but expect it to be around 11 PM.
However, the pandemic had a massive effect on this rule. Bars were entirely shut for months with no end in sight.
When pubs were eventually allowed to open, a curfew of 10 PM was put in place to attempt to stop the spread of the coronavirus.
As the pandemic came and went, pubs with official licenses began to serve alcohol as long as possible in their permit. Still, those without access closed around 11 PM.
Currently, licensing laws are entirely flexible, and establishments apply for a license to sell alcohol for consumption on the premises.
As the license of that premises, they must also specify the hours they intend to do this and can be granted a permit.
Why Do English Pubs Close At 11 PM?
Most pubs close at 11 PM because they don't have customers or licenses.
Having an official license is the only way for a pub to operate after 11 PM. If they do not procure this license, it is effectively illegal to keep the shop open.
So why don't all pubs get licenses all over England? Well, some pubs and bars in less prominent hubs might choose to get more minor permits or not get access.
In big cities that never sleep like London, pubs can afford to operate till late at night as they can confidently expect customers to show up.
But in smaller cities, towns, and villages with little nightlife, bars usually close up shop at 11 PM as they will not get customers if they open anyway.
Does England Have a Nightlife?
Yes, England has a vibrant and unique nightlife.
At the center of England's nightlife is its capital, London. This city is hundreds of years old but is known for maintaining a lively nightlife as good as any other city in the world.
It also has many pubs to throw at you, with cool jazz bars, booming clubs, or quaint cocktail bars. You can find it all in London.
But let it be known that there are other options besides London. Many cities in England are fantastic nightlife zones. The best of these are- Manchester, Newcastle, Bristol, Brighton, Liverpool, Cardiff, Leeds, and Sheffield.
Are Closing Timings The Same All Over England?
Closing times for pubs without licenses are 11 PM all over England.
Before the Licenses Act, all pubs and bars in England were legally required to close up shop before 11 PM.
After the Act came into effect, many pubs all over England acquired permits to operate beyond this time limit.
One can confidently say that pubs are open way past 11 PM in most of England's big cities, but the same cannot be assumed for other places in the country.
This will vary depending on days, seasons, and, most importantly, location. Moving away from the hustle and bustle and the vibrant nightlife of huge cities, smaller pubs have their own rules.
Most pubs not in the city center will stop serving at 11 PM and will close 30 minutes later. They operate within this time limit due to a lack of customers.
What Are Some Bars That Stay Open till Late?
Some of the best pubs in England that stay open till late can be found in London.
Here's a list of these bars in no particular order-
| | |
| --- | --- |
| Pub | Location |
| The Spread Eagle | Hackney |
| The Owl and Pussycat | Shoreditch |
| People's Park Tavern | Hackney |
| The Mere Scribbler | Streatham |
| The Black Dog | Vauxhall |
| Aeronaut | Acton |
| The Barley Mow Mayfair | Mayfair, Central London |
These are just a few of the hundreds of London pubs, and thousands more are waiting for you to explore all over England.
Final Remarks
If you aren't from England and want to visit, you should be acquainted with English pub culture, including their rules and timings. I hope to have helped you with that in this article as it might be challenging finding this information on the internet.
Here's the TLDR for the article-
What time do pubs close in England? Pubs without permits close at 11 PM, but those with permits can operate however long they are allowed to, which varies from the big cities to the villages. England also has great nightlife with some of the best pubs in London.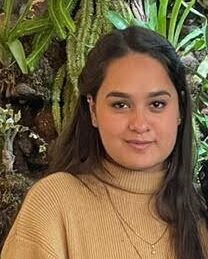 My name is Jeyn Dashner and I am the founder of WanderFever. I have worked as a travel journalist for many years, and exploring new places is my greatest pleasure in life.