The weight limit for indoor skydiving varies depending on the specific facility and equipment used. Mostly, indoor skydiving facilities have a weight limit of around 250-300 pounds for safety reasons.
Indoor skydiving, also known as vertical wind tunnel flying, is a thrilling activity that simulates the experience of skydiving without needing an airplane or parachute. Indoor skydiving gives you an ecstatic feeling and an unforgettable experience.
But what are the conditions for indoor skydiving? Are you eligible for it?
If you're interested in indoor skydiving and want to know what criteria to match to be eligible for a dive, this article is for you.
Though weight isn't the only factor to consider when participating in indoor skydiving, it is among the most important. I will emphasize this topic and also highlight the reasons for these precautions.
What Are The Weight Restrictions For Indoor Skydiving?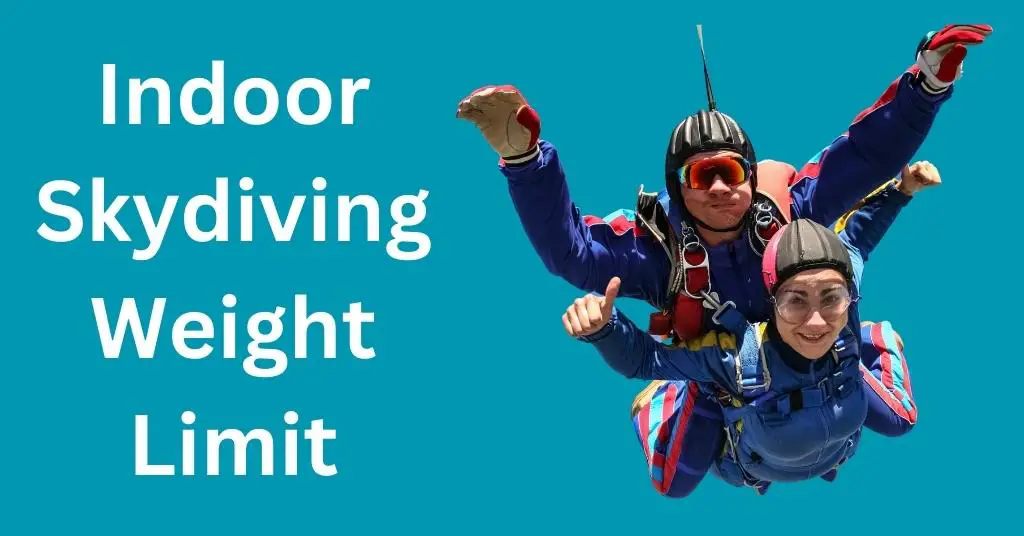 Weight restrictions are enforced to ensure the safety of the individual, and it varies with the policies of different stations and their machinery. The standard weight limit for indoor skydiving ranges from 250-300 pounds.
The weight limit ensures the vertical wind tunnel can safely and effectively support the participant's weight. It should also help the instructor, who will guide them during the flight without hassle.
Here is a table representing the weight limits of various indoor skydiving stations.
| | | |
| --- | --- | --- |
| Indoor Skydiving Station | Weight Limit | Contact Number |
| iFly Indoor Skydiving | 300 pounds (136 kg) | +1 512-774-4359 |
| SkyVenture | 260 pounds (118 kg) | +1 603-897-0002 |
| Perris Indoor Skydiving | 240 pounds (120 kg) | +1 951-940-4290 |
| Airborne San Diego | 250 pounds (113 kg) | +1 619-564-7860 |
| Vegas Indoor Skydiving | 300 pounds (136 kg) | +1 702-731-4769 |
| Flyaway Indoor Skydiving | 230 pounds (104 kg) | +1 865-453-7777 |
| Paraclete XP Indoor Skydiving | 260 pounds (118 kg) | +1 910-848-2600 |
| Indoor Skydiving Virginia Beach | 250 pounds (113 kg) | +1-800-822-3224 |
| iFLY Hollywood | 250 pounds (113 kg) | +1 818-985-4359 |
| iFLY Seattle | 250 pounds (113 kg) | +1 206-244-4359 |
Weight limits may also depend on an individual's body shape and size and any medical conditions that could affect their ability to participate in indoor skydiving safely.
In my experience, it is better to trust the attendant of your indoor skydiving station, as they have a lot of experience in running the equipment. So don't fight with them if they refuse your request.
How Does Weight Affect Indoor Skydiving?
The air has to be stabilized in an indoor skydiving zone according to your physical attributes, and even the gadgets have certain limitations. Though the machinery handles most situations, the weight does affect its working.
The center of gravity of an individual influences the aerodynamics of aviation. In the case of men, the center of gravity lies in the chest region, and most stations can handle a load of 250 pounds, depending on height.
While for women, the range is approximately 200 pounds as they have a different center of gravity. The weight and height accuracy helps the guide provide a safer flight.
The amount of lift generated by the wind tunnel depends on factors like speed, direction, and the surface area of the participant's body. Heavier individuals have a larger surface area and require more lift to maintain their position.
The wind speed in a vertical wind tunnel is adjusted based on the weight and skill level of the participant: the more importance, the more the wind speed to generate enough lift to stay aloft.
Weight can also impact safety in indoor skydiving. The wind speeds generated in a vertical wind tunnel can be intense, and heavier individuals may be at increased risk of injury if they cannot control their movements or maintain proper body positions.
Can Overweight People Skydive? 
The answer is complicated as one must be sure of how overweight they are to ensure the safety of the flight. It is difficult for heavier individuals to soar high; thus, restrictions are implied.
The individuals need to maintain the correct posture. Suppose the fat in their muscles is too heavy to lift. In that case, the flight will get highly uncomfortable for the person and may raise safety concerns.
You must, at the very least, be healthy. Being overweight does not mean you are entirely unhealthy or unfit; it varies depending on many other factors.
Even though you are overweight, an exception might be made if you pass the other health requirements. Also, you must follow proper instructions, techniques, and safety precautions.
Increased weight can have an impact on the indoor skydiving experience. Individuals of all sizes and weights can still enjoy the activity safely and effectively under proper counsel.
What Are Some Common Restrictions For Indoor Skydiving?
Here is a table showing some common restrictions for indoor skydiving in the US. 
| | |
| --- | --- |
| Restrictions | Details |
| Age Limit | The participants must be at least 3 years old. Some facilities may have higher age limits for certain experiences or programs. |
| Weight Limit | Weight limits range from 250-300 pounds. It varies depending on the facility and equipment available. |
| Health Conditions | Participants should not have any medical conditions that would be aggravated by the activity or put them or others at risk. Some facilities may require a doctor's note for certain conditions. |
| Pregnancy  | Pregnant women are not allowed to participate in indoor skydiving due to the risks associated with changes in air pressure and motion. |
| Physical Restrictions | Participants should be in good physical health and able to comfortably stand, move and control their bodies. Some facilities may have additional restrictions for individuals with disabilities or limitations. |
What Are The Precautions For Indoor Skydiving?
Indoor skydiving is generally considered a safe activity. Still, some precautions should be taken to ensure a safe and enjoyable experience. Some potential risks and injuries can be caused if one needs to be more careful.
Here are some standard precautions to follow for indoor skydiving.
1. Follow all instructions
Participants should listen carefully to all instructions provided by the trained instructors and follow them closely. Do not try out anything on your own.
2. Wear appropriate clothing
Participants should wear comfortable, non-restrictive clothing that fits snugly around the neck, wrists, and ankles. Loose items such as scarves, jewelry, or hair should be removed or secured.
3. Follow weight and health restrictions
Participants should follow weight and health restrictions set by the indoor skydiving facility. This includes not participating if pregnant, having certain medical conditions, or exceeding the weight limit.
4. Avoid alcohol and drugs
Participants should not be under the influence of drugs or alcohol while participating in indoor skydiving. Hormonal fluctuations and mental imbalance can be fatal.
5. Listen to your body
Participants should pay attention to their bodies during the experience and alert the instructor if they feel uncomfortable. You can ask them to stop in case you feel uneasy.
6. Secure any prosthetics
If they have any prosthetics, participants should be secured before entering the wind tunnel.
7. Sign a waiver
Participants or their legal guardians are generally required to sign a liability waiver before participating in indoor skydiving.
8. Stay hydrated
Drinking plenty of water before and after indoor skydiving is essential to avoid dehydration.
Final Remarks
All your queries must be solved by now, as I have mentioned all the factors affecting indoor skydiving. You can check for yourself before going to the station if you are eligible for it.
Let us have a quick summary of the article.
The general weight restriction followed in indoor skydiving stations is 250-300 pounds depending on other factors like height. This limit may vary with location and equipment quality.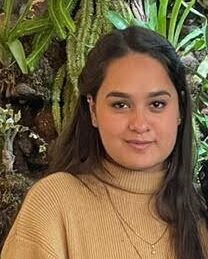 My name is Jeyn Dashner and I am the founder of WanderFever. I have worked as a travel journalist for many years, and exploring new places is my greatest pleasure in life.