Drinking or alcohol consumption is not allowed in Virginia Beach. If you are caught drinking alcohol, you will be fined.
Virginia Beach is a popular tourist destination among the people of Florida. The beautiful and serene beach is perfect for a weekend getaway with your friends and family. 
However, there are certain rules on alcohol consumption that everyone must know when visiting the beach. Alcohol consumption is not allowed in public places in Virginia Beach. 
If you are someone who is planning a trip or a beach vacation in Virginia, you need to learn all the alcohol rules beforehand. This article will help you understand all the restrictions so that you can avoid having a run-in with the law.
Is alcohol allowed in Virginia Beach?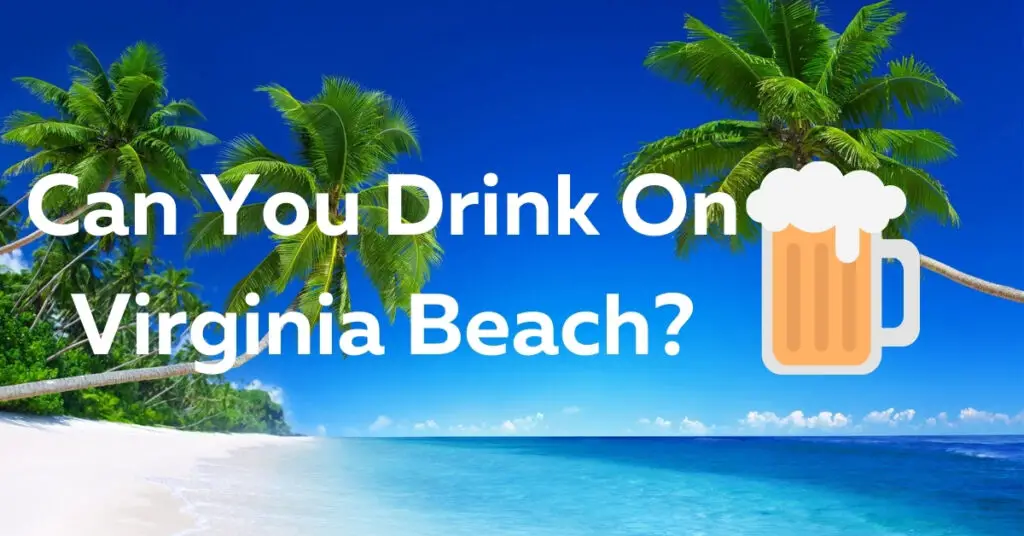 Alcohol is strictly prohibited in Virginia Beach. In fact, all public places in Virginia do not allow alcohol consumption. 
Some people like to go out drinking at the beach as a part of their vacation. But in Virginia, pulling a stunt like this may land you at the police station.
Virginia Beach is a family-friendly place so the authorities are very strict with people sneaking alcohol at the beach. If you are even seen with an unsealed container of alcohol, you will be caught and fined.
The Alcoholic Beverage Commission has laid down strict laws on alcohol consumption which have been around for ages. They do provide special permits for events but in rare cases.
You can enjoy your drink in Virginia as long as you are not in a public area. If your event has a permit for drinking and providing alcohol, you can only drink within the designated premises of the event.
Is Virginia Beach part of a dry county?
Virginia Beach is not a part of a dry county. You can definitely purchase alcoholic beverages near Virginia Beach but you cannot drink them in public.
Now, many people may think that Virginia Beach is a dry county. But, that is not the case.
At Virginia Beach, you can buy alcohol at designated stores. Local supermarkets sell beer and wine and people can directly purchase their alcohol from there.
For other kinds of alcohol, you can visit a store that has been licensed by the Alcoholic Beverage Commission of Virginia. Alcoholic beverages are also permitted to be served at restaurants and pubs.
If you are having a business event or a party, you can get special permission from the police to serve and drink alcohol. However, you cannot carry your unsealed alcohol in public places or drink it outside.
A good number of bars and pubs are operational in Virginia Beach so it's not like people don't drink there. 
You simply have to be 21 years of age or above to purchase and drink alcohol from the store. Restaurants also require people to show their ID cards before serving them alcohol. 
Are cocktails allowed in Virginia Beach?
Cocktails are not allowed in public places at Virginia Beach. They can only be served and drunk at restaurants, pubs, and licensed events.
Some people may have thoughts about sneaking alcohol into their beverages or simply having cocktails at the beach. Sadly, cocktails are also not allowed at Virginia Beach.
The police always patrol the beach to make sure people are not drinking. Therefore, even if you try to sneak in some alcohol in your non-alcoholic beverages, you will be caught.
Most restaurants in Virginia Beach serve cocktails only at the table and do not allow takeaway. However, some of them have started to serve takeaway alcohol for people to consume at their homes or hotels.
You can buy all the necessities for making a good cocktail and simply enjoy them at your hotel. However, make sure you have checked the hotel policy to see if they permit alcohol consumption within the premises.
Are sealed alcohol containers allowed in Virginia Beach?
Sealed containers of alcohol are allowed at Virginia Beach. However, these containers should not be made of glass.
If you want to simply carry your alcohol without drinking it at the beach, you can carry sealed cans and containers to the beach. However, unsealed containers will result in a fine and a stern talk-down from the police.
Glass is also banned in Virginia Beach so don't carry your alcohol in glass bottles or containers. Even if the container is sealed, you cannot carry the glass at Virginia Beach.
Top restaurants serving alcohol near Virginia Beach
People who want to enjoy alcohol by the beach may not be disheartened by the strict policies at Virginia Beach. There are a large number of pubs and bars near the beach which allow alcohol consumption within its premises.
You can simply choose a pub of your choice and sip a nice cocktail while watching the sea at a distance. Here are some great bars and restaurants which are located near Virginia Beach:-
1. Calypso Bar & Grill
Calypso Bar and Grill is a popular pub near the beach. Located on Atlantic avenue, the bar has a very casual vibe which is perfect for tourists who want to lounge with their friends and enjoy some drinks.
You will also find some delectable seafood dishes at the restaurant which pair well with the cocktails available. The bar is budget-friendly so you won't have to worry about expenses.
2. Beachside Social
Beachside Social is another place located on Atlantic avenue. This establishment serves alcohol and has a very welcoming ambience. 
The place is best for students and youngsters who have come with friends. You can choose your favourite cocktail from their unique menu and enjoy them at the restaurant. 
3. The Shack
The Shack is an amazing restaurant that comes with unique outdoor seating. The restaurant has an impressive menu of alcoholic beverages and cocktails which will surely wow your tastebuds.
The outdoor seating is perfect to enjoy the sunset and feel the cool sea breeze. You can bring your family and friends here and enjoy some quality time near the beach.
Final Remarks
Virginia Beach has taken the utmost measures to make sure people drink responsibly on the beach. Although there are countless bars and pubs near the beach, drinking outside the premises is simply not allowed.
Here is a quick recap of what we've discussed. 
Drinking alcoholic beverages is not allowed in Virginia Beach. People are permitted to drink alcohol on their private property and at bars.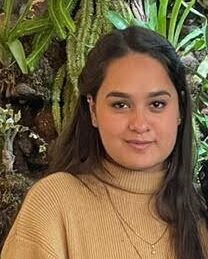 My name is Jeyn Dashner and I am the founder of WanderFever. I have worked as a travel journalist for many years, and exploring new places is my greatest pleasure in life.