At Atlanta Airport, the domestic terminal is on the west side of the airport.
What is now the most crucial airport for trade in America was once an abandoned racetrack.
In 1925, the city of Atlanta leased this track, intending to turn it into an airfield for the surge of air travel in the coming decades. By 1957, Atlanta was the country's busiest airport (which it still is) and served more than two million people in a year.
Over the years, it grew in size and prominence. It was named Hartsfield-Jackson after two of Atlanta's Mayors who contributed to the airport significantly.
In this article, I will clear up all your confusion about picking up domestic arrivals at the Atlanta airport.
Where Are Domestic Arrivals At Atlanta Airport?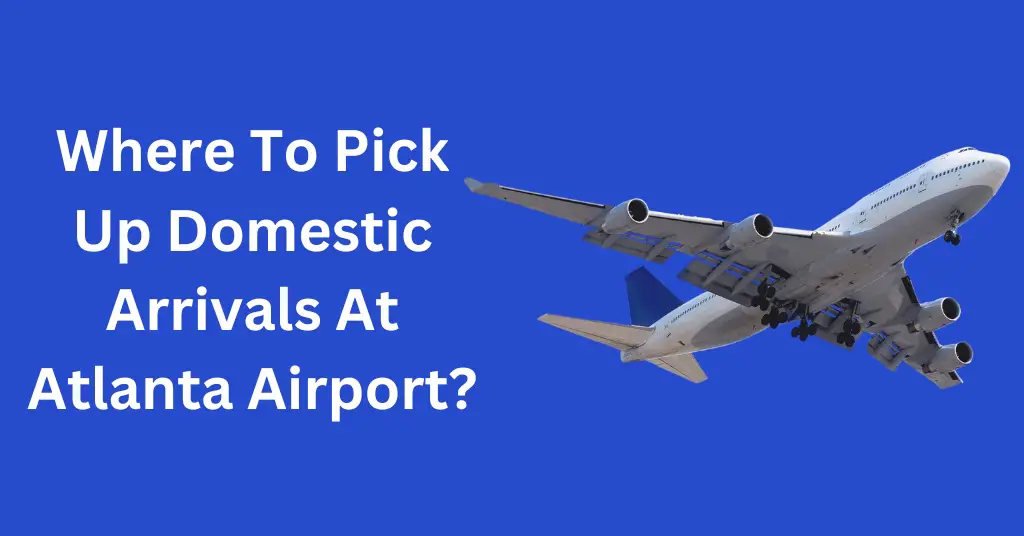 Domestic arrivals are on the airport's west side, whereas international arrivals are on the east.
Atlanta Airport, now known as Hartsfield-Jackson Atlanta International Airport, is the world's busiest airport by passenger traffic, averaging around 275,000 passengers daily.
It continues growing to keep up with the demand. In 2015, it served a record-breaking one hundred million passengers in a year.
Navigating an airport of this magnitude can be tricky, especially if you are to pick someone up who has yet to go to the airport.
To remedy this, officials and planners have divided the airport into Domestic and International Terminals for easy navigation without confusion.
There are also clear signs, indicators, and markers pointing you to different parts of the airport if you have a friend you need to pick up.
On the outside, the terminal for domestic arrivals at Hartsfield-Jackson can be reached on the west side of the airport, so plan your trip to the airport accordingly.
Which Terminal Is Domestic At Atlanta Airport?
Domestic arrivals and departures are at the upper levels of the North Terminal and South Terminal.
Apart from dividing the airport into terminals for domestic and international travel, Hartsfield-Jackson has multiple concourses.
These concourses are subdivisions of terminals named Concourses T, A, B, C, D, E, and F, each serving different airlines.
| | | |
| --- | --- | --- |
| Concourse  | Airlines | Gates |
| Concourse T | American Airlines, Delta Air Lines, and United Airlines | Gates T1-T15 |
| Concourse A | Delta Air Lines only | Gates A1-A34 |
| Concourse B | Delta Air Lines plus Hooters Air | Gates B1-B35 |
| Concourse C | AirTran Airways and Comair | Gates C1-C36 |
| Concourse D | Air Canada and domestic carriers like America West Airlines, Continental Airlines, Corporate Airlines, Delta Air Lines, Frontier Airlines, Independence Air, Midwest Airlines, Northwest Airlines, TransMeridian Airlines, and US Airways. | Gates D1-D38 |
| Concourse E | International arrivals and departures | Gates E1-E36 |
Where To Pick Up Delta Passengers At Atlanta Airport?
Delta passengers can be picked up from Terminal South and concourses T, A, B, and D.
Hartsfield-Jackson has been the base of operations for Delta Airlines since 1941. If you, your friends, and your family travel through Atlanta, it will most likely be on Delta.
Unsurprisingly, Atlanta is Delta's busiest hub, with more than 1,400 daily departures to 200 destinations.
Being the busiest hub of an airline makes it easy for Delta passengers to avoid confusion, as Delta has an entire Concourse(A) dedicated to it, alongside Concourses T, B, D, and E.
Which Terminals Are Used By Airlines At Atlanta Airport?
Domestic airlines use the Southern Terminal, split into T, A, B, C, and D.
Given Hartsfield-Jackson's immense scale, it can be super challenging to figure out which terminal and its concourse you must head to pick up arrivals.
Here is a list of major airlines that operate at Hartsfield-Jackson and their terminal information-
| | | |
| --- | --- | --- |
| Terminal South | Terminal North | International Terminal |
| Delta | Southwest, American, Frontier, Spirit, JetBlue, United, Alaska Airlines, Boutique Airlines | Delta Air Canada, Air France, British Airways, Copa Airlines, KLM, Korean Air, Lufthansa, Qatar Airways, Turkish Airlines, Virgin Atlantic |
Final Remarks
Atlanta, arguably America's most important airport, transports millions of passengers annually. But it can be a daunting task amidst all this trying to figure out where you need to go to pick up your friends and family. I hope to have answered your questions and doubts about that through this article.
Here's a quick recap of the article-
Where do you pick up domestic arrivals at Atlanta Airport? Domestic arrivals are on the west side in Hartsfield-Jackson, with the North and South upper gates. The airport is split into many concourses, and Delta passengers can be picked up at T, A, B, and D.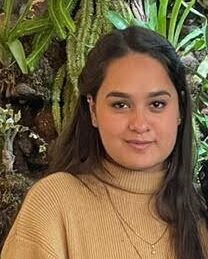 My name is Jeyn Dashner and I am the founder of WanderFever. I have worked as a travel journalist for many years, and exploring new places is my greatest pleasure in life.